Ibiza Tidbits: Beyond Clubbing and Sunbathing
Learn more about one of the most beautiful islands in the Mediterranean!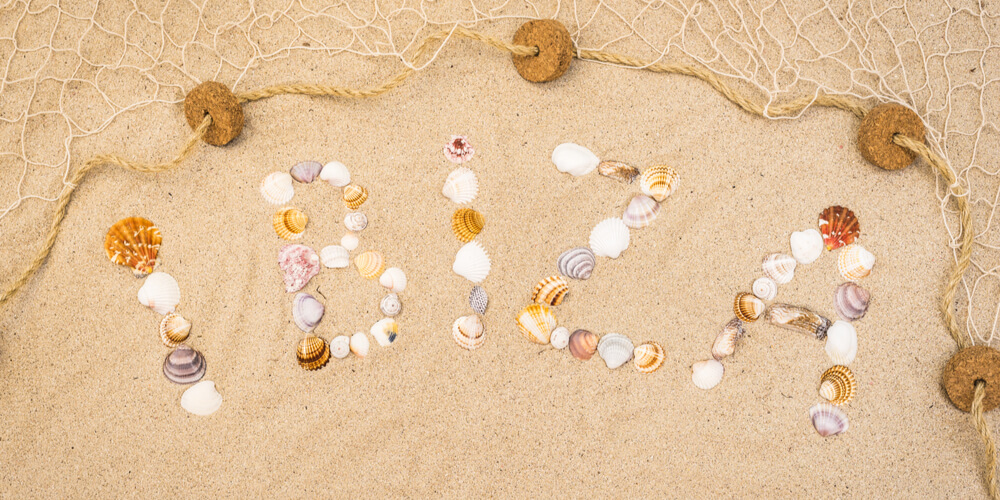 Ibiza has long become synonymous with partying and sunbathing. But there is so much more to the island's rich nature and culture! Broaden your horizons with our newest selection of Ibiza tidbits!
🏖️ Ibiza Basics
Once claimed by everyone from the French to the Greek and Romans, Norwegians and the British, Ibiza is now part of an autonomous community of Spain.
The official Catalan name of the island is Eivissa (ay-vee-seh). Being part of the Spanish- and Catalan-speaking Balearic Islands, Ibiza still uses the Eivissenc dialect as its official language, alongside with Formentera and S'espalmador. The three are collectively known under the name of the Pityusic islands, due to their pine-clad grounds.
Ibiza is not only a party destination; its architecture, sea wildlife and coastline have earned the island the title of a UNESCO World Heritage Site. Ibiza Town and its burial grounds at Puig des Molins, in particular, hold the world's biggest collection of Punic artifacts.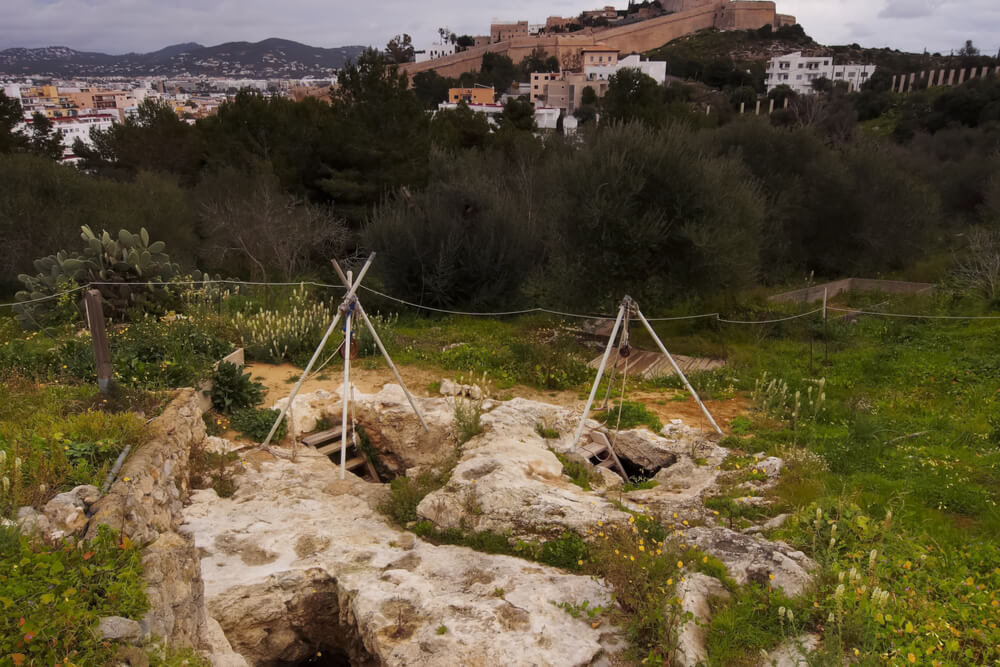 Ibiza's founders dedicated the island to the God of music and dance. Were they clairvoyants or what?
If you want to eat out at the world's most expensive restaurant, come to Ibizan Hard Rock Hotel and visit Sublimotion. It offers VIP dinner shows to groups of 12 eaters. Accompanied by audio-visual effects and virtual reality elements, these three-hour-long shows cost 1,500 euros per guest.
Ibizan red and white wines are not widely known, but highly appreciated by connoisseurs for their exceptional bouquets.
Started by Ibizan monks in the middle ages, Hierbas Ibicencas is an aniseed-flavored liquor one can still try in Ibiza.
In Homer's Odyssey, Ulysses allegedly heard the signing of sirens from the famous Es Vedra rock located to the east of Ibiza.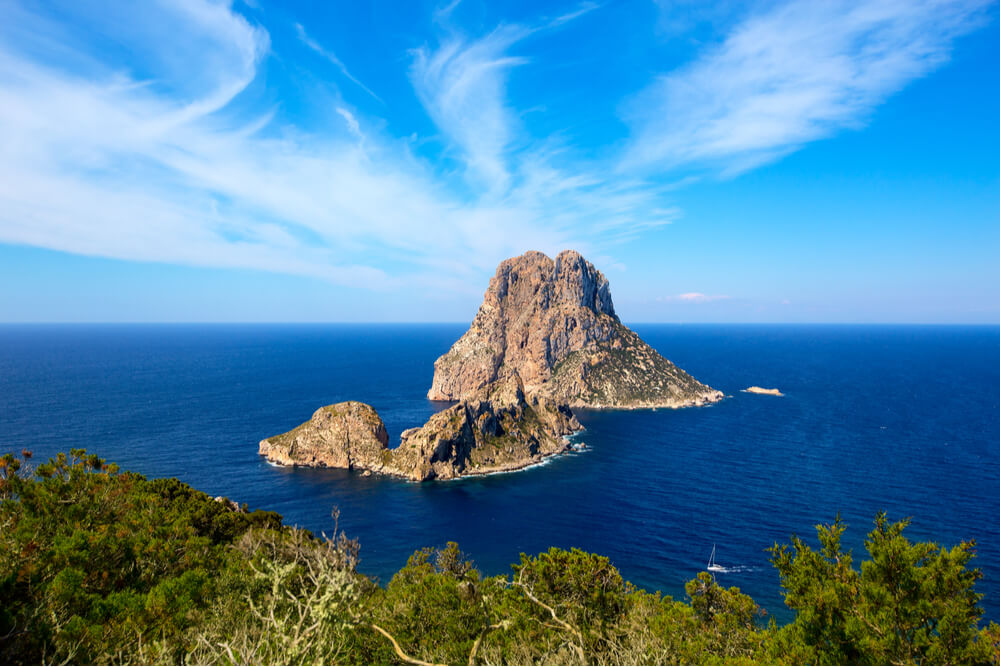 One of Ibiza's specialties is Saint Joan's Weird Macaroni. It is basically a pudding-like dessert, only, as its name suggests, it is made of macaroni boiled in water with milk and seasoned with lemon and cinnamon.
The island population is 150,000 people only; yet almost 6 million tourists visit Ibiza annually, accounting for 57,000 flights via Ibiza airport, ensuring a steady income for 75% of the island's population. In fact, tourism is the reason why unemployment in Ibiza stays at the rate of only 4.2% - three times as little as in Spain in general!
Interestingly enough, 20% of Ibiza's population is non-native. But if you are already pondering over the idea of moving to the sunny island, be aware of its real estate prices – Ibiza is the second most expensive place in Spain to buy a house in.
One of the cheapest ways to move about Ibiza is the Happy (or Fun Train), despite its cartoon-like appearance.
🌲 Ibizan Nature
Ibiza is known for the peculiar color of its ground. It comes from tannin-rich pine needles that fall off pine trees in gazillions and dye the soil orange.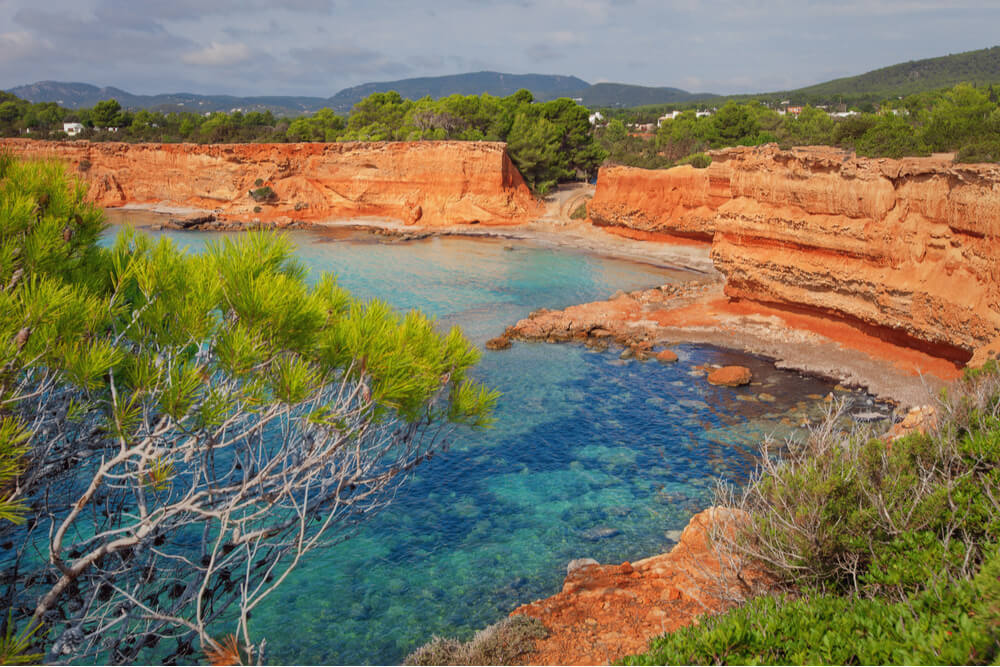 Pack up lots of sunscreen – Ibiza is sunny 10 hours per day, 300 days per year. The average temperature in Ibiza stays above 70°F for eight months of the year. It DID snow in Ibiza, though, but only twice in the last twenty years.
The island of Ibiza is actually not an island, but mountain tops poking out of the deep waters of the Mediterranean Sea.
Saltwater around Ibiza is known for its exceptional clarity, which is maintained by a seaweed called Neptune grass. This is probably why Ibiza is also a magnet for divers.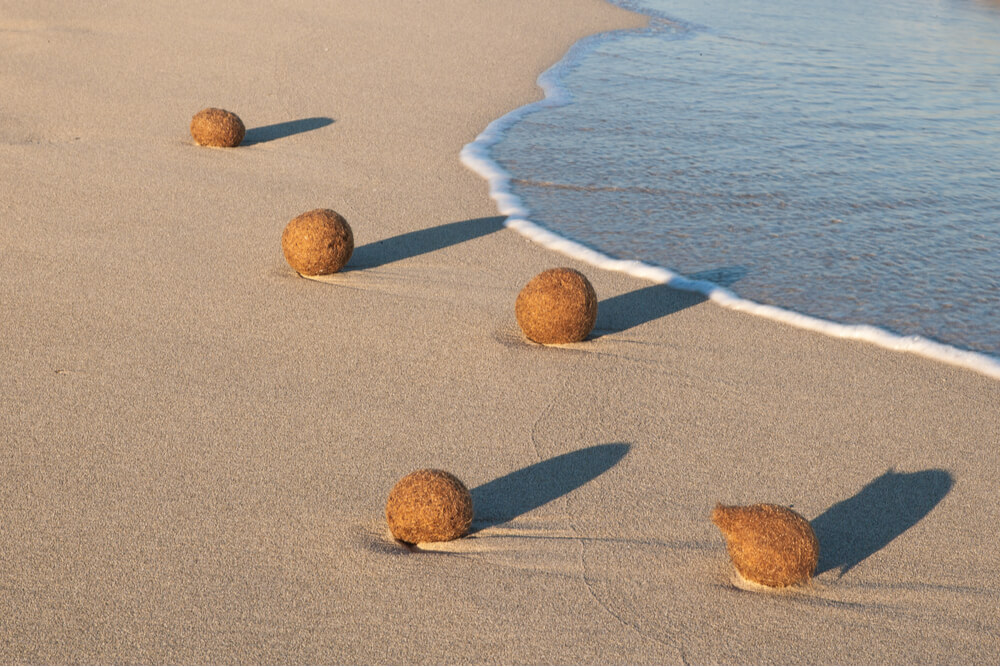 The island gets its freshwater from underground lakes called aquifers. The only freshwater river found on the island has almost dried out.
No matter in what part or point of the island you are, you are never farther than an hour's drive away from one of Ibiza's 57 beaches.
🌃 Nightlife in Ibiza
Ibiza's famous White Parties were inspired by the local tradition of wearing white clothes. White is the color of almond trees that grow in abundance on the island, and also the color of the sun reflected by the waters.
The Ibizan government was not satisfied with the island's reputation of the raucous party destination only, and so they issued a decree that prohibited partying after 6 am. Before that, one could party non-stop for up to 22 hours on Ibiza.
The oldest of Ibizan clubs – Pacha – was founded in 1973! The biggest nightclub in the world is also located in Ibiza. It's called Privilege and it can welcome up to 11,000 guests. But you would probably have never guessed that it actually started as a community swimming pool!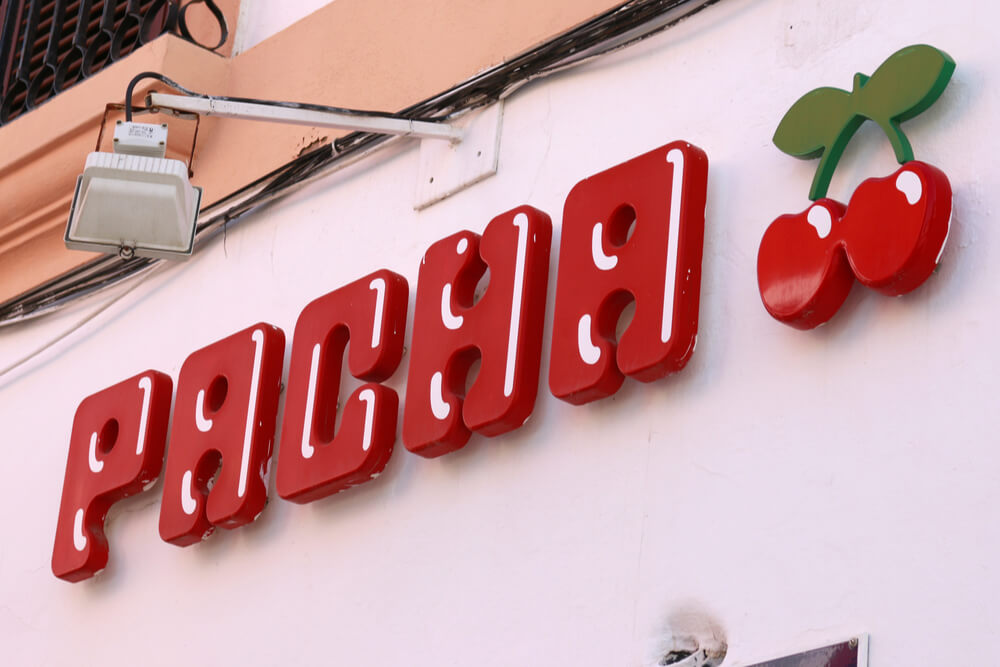 Clubbing in Ibiza is a pricy way of entertainment: a bottle of water can cost up 15 euros in a club. Entrance tickets can cost up to 80 euros. VIP partying is even more expensive – your own table at a superclub will flatten your wallet by 6,000 euros. And as all new hotels in Ibiza have to be 5* (according to a 2007 government decree), the island has become even more glamorous in the past few years.
And now it's time to test your Spanish vocabulary!
Start your daily Spanish vocabulary game!
Give your answers and see if you are right!
START QUIZ