Huichol Art of Mexico
Learn about the amazing Huichol artwork, its history, creative traditions, technology, and modern state.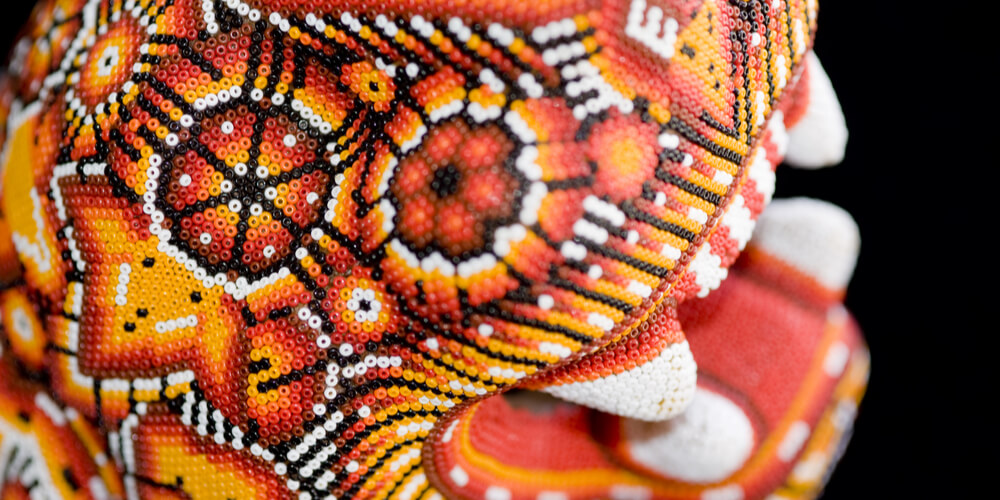 My uncle, the traveler, (you can see a picture of him in my post about appearances) has just returned from Mexico. He strongly recommends that anyone who is planning a trip to the country should visit the amazing country. Its nature is lush and versatile; the local cuisine is above praise – fresh and delightful. Mexico offers unique adventures and highest-quality beach relaxation. But I dug up something wonderful among the photos he took – handcrafted beaded masterpieces! I found out a thing or two about them and you soon will too!
🎨 Huichol Art
The amazing artwork you see in the picture is produced by the Huichol (wee-CHOL), the Native American people living in Durango, Jalisco, Nayarit, and Zacatecas (states in Mexico). Their art is relatively young, but very commercially successful, thanks to the people's stunning sense of color and shape.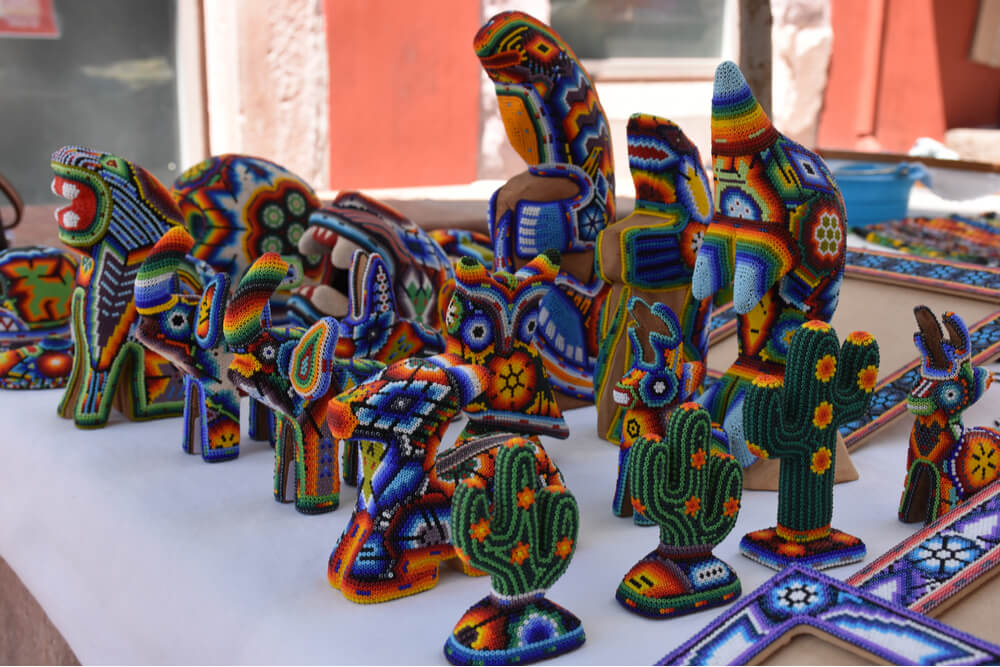 🧶 Art forms
The best-known products of Huichol art are colored yarn paintings and symbolic objects decorated with an intricate pattern of beads. The yarn paintings date back to neirikas - tablets used in religious ceremonies. Beads were initially handcrafted from clay and other natural materials like seeds, shells, and corals, and used to decorate various utility items. Modern Huichol bead art relies on commercially produced beads, but the designs remain just as authentic, meaningful, and symbolically significant.
🍡 Modern technology
Nowadays, the Huichol no longer have to handcraft the beads – they use Czech seed beads made from glass because they offer the necessary variety of color and a slight unevenness of shape that is essential to the authenticity of the design. The beads and colored yarn are attached to decorated objects with the help of beeswax. For yarn paintings, wooden boards are used, and for beaded artwork – wood sculptures and masks. First, the whole object is covered with beeswax in one even generous layer. Then the beads are pressed into it, one by one, to very slowly create a sophisticated pattern. The artist does not rely on any sketches or outlines to make a perfect design – their creative vision helps them see the big picture before the work is done, and this is just amazing!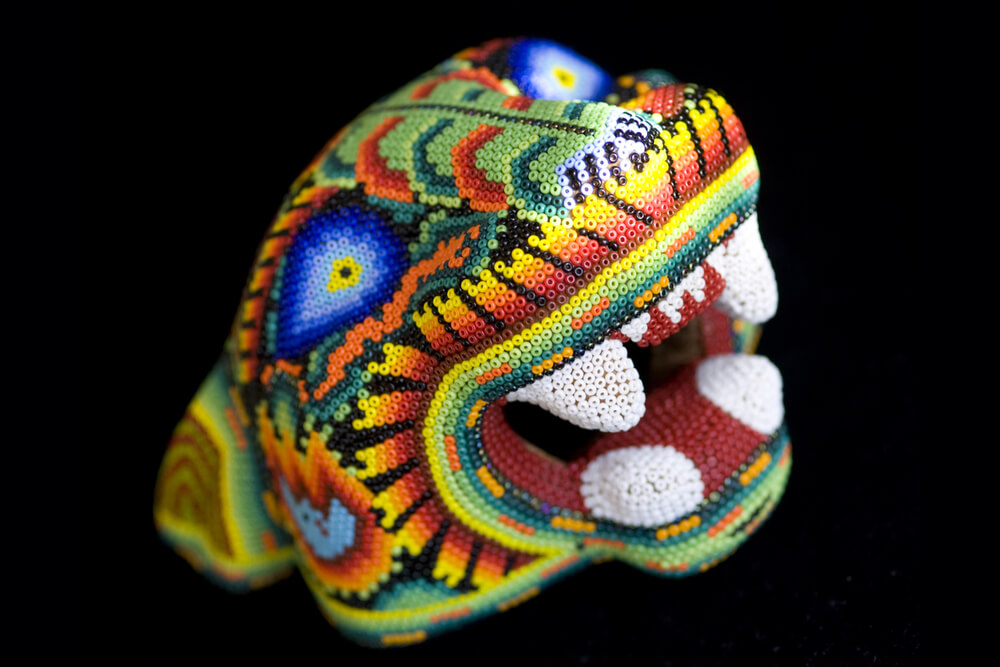 🐝 Creative downsides
The downside of relying on the beeswax is that continuous exposure hardens the material and it loses its adhesive properties, resulting in the loss of beads from the design. The Huichol people occasionally replace beeswax with resin to prevent the beads from falling off, but they are still looking for a more beeswax-like manmade adhesive.
🐦 Significant symbols
As you are most likely to get acquainted with the Huichol designs as a tourist and even more likely to buy a beaded figurine as a souvenir, I advise that you learn a few things about the symbols and meanings of Huichol art:
Bird – freedom
Butterfly – good fortune
Corn – prosperity, health
Deer – messenger of the gods
Iguana – adviser of future, eyes of spirit
Moon – fertility
Mountain lion – messenger of the fire god
Peyote – life, success
Salamander – god of rain
Scorpion – protector of the peyote
Serpent – god of the ocean
Shaman – doctor
Sun – power
Turtle – helper of the goddesses of rain
Two-headed eagle – duality of the gods
Wolf – wisdom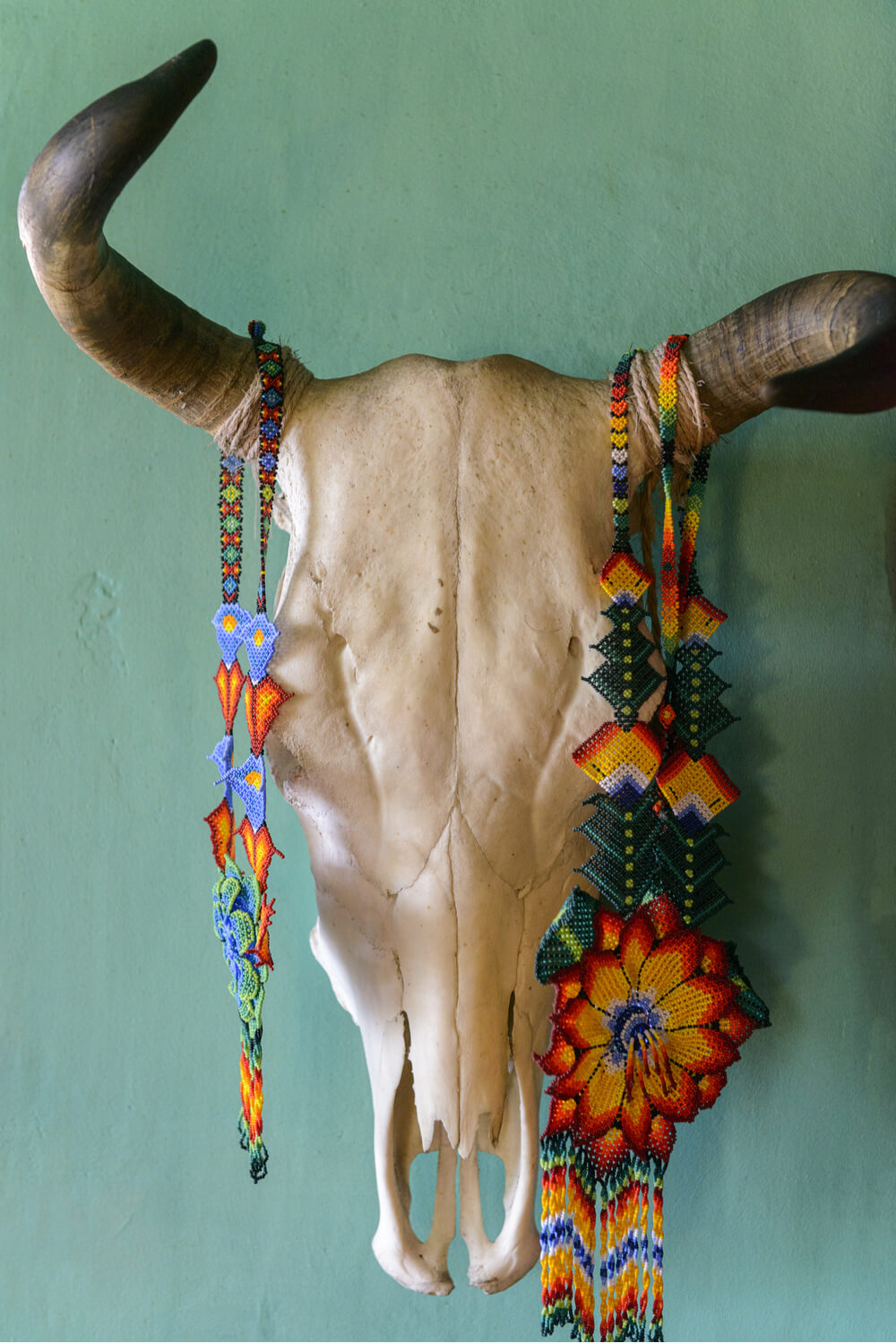 Do get a Huichol art item if you happen to visit Mexico! It is not only small, easily fitted into your luggage, and easy on the budget. By purchasing Huichol art, you support centuries-old creative traditions.
And now, a Spanish true-false word game!
Start now and test your knowledge!
START QUIZ