Halloween in Spain: Local Traditions and Festivals
Let's follow the trace that Halloween left in Spain and how it transformed through history and across regions!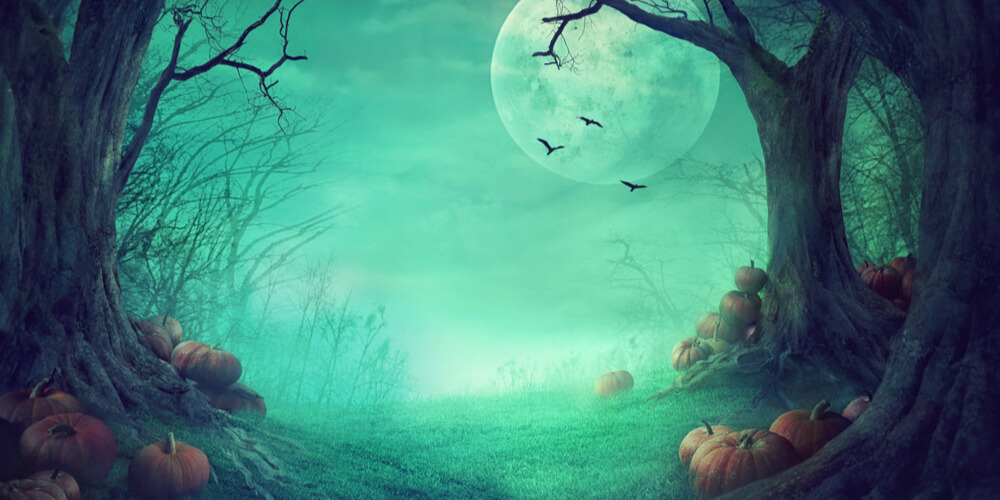 Since Halloween originated in Europe, we can expect that there are traces of it in most European countries, and Spain is no exception. However, like most things borrowed from a foreign culture, Spanish Halloween has transformed into a different holiday with local traditions that vary throughout the country depending on the region.
🎃 Spanish Halloween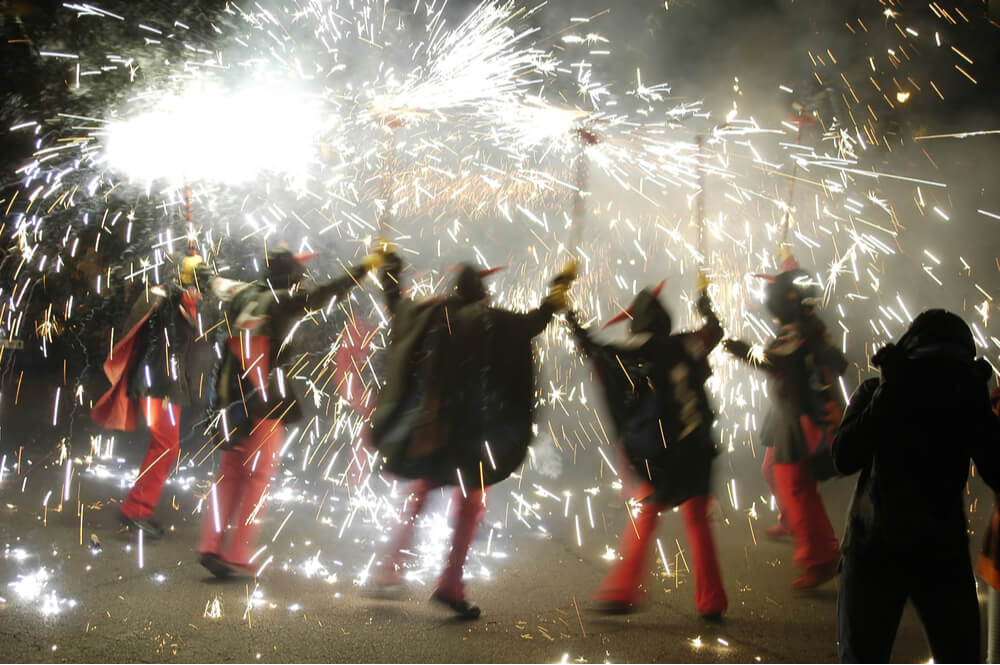 The Spanish version of the spooky holiday is not as commercialized as its US counterpart. Locals observe the holiday to honor the dead and celebrate the continuity of life.
Spanish Halloween lasts for 3 days. It starts with El Día de las Brujas (Day of the Witches) on October 31 and continues into November 1st, when El Día de Todos los Santos (Day of All Saints) is observed and culminates on November 2nd with El Día de los Muertos (Day of the Dead).
And now, let's take a look at how the holiday is celebrated in different regions of the country.
👻 Galicia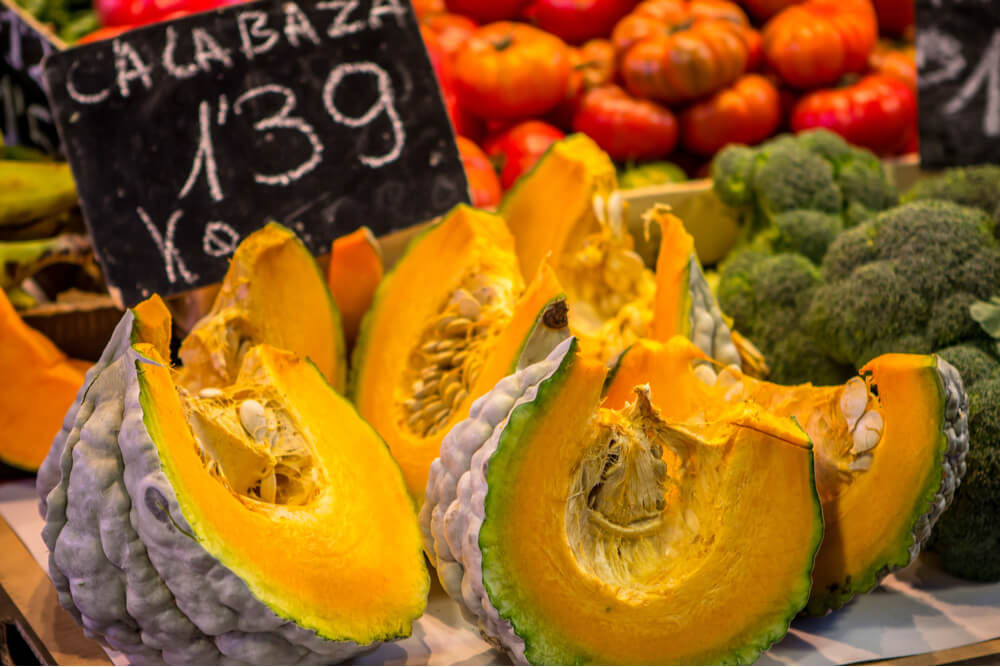 Northern Spain preserved a strong connection to the ancient Celtic traditions, so here people are more hyped about Halloween than in any other part of the country. Galicia, which is famous for its rich folklore and legends of ghosts, celebrates the night of October 31 as Noite dos Calacús (Night of the Pumpkins) with numerous pumpkin-themed activities and a special drink called Quemada. It is made from sugar, lemon or orange peels and aguardiente (unground coffee) and is prepared and served inside of a carved-out pumpkin. Traditionally, Quemada is to be consumed after reciting un esconxuro (a spell).
🕷️ Barcelona and Catalonia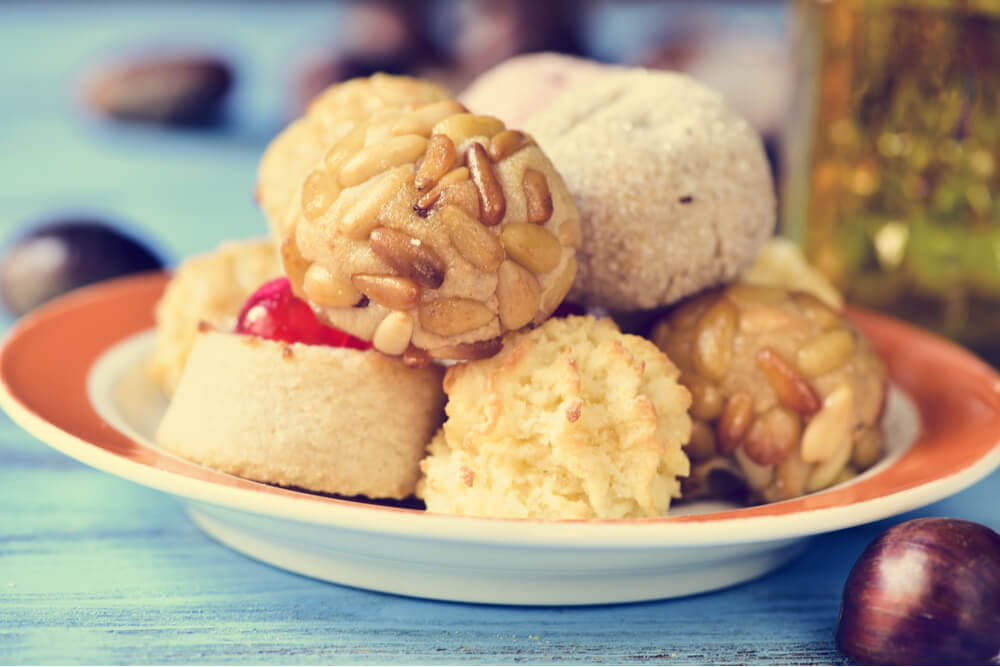 Catalonia and Barcelona observe the Catalan tradition of La Castayanada - a festival held on November 1. It embraces various activities from music concerts to a fair where you can stuff yourself with local delicacies, including castañes (chestnuts) and panellets (small cakes made of marzipan and almonds). La Castayanada is also celebrated in Galicia and Asturias.
Barcelonians also observe La Ruta de Altares (Route of Altars). It is a relatively new tradition that was brought to Spain from Mexico (you will learn more about its origins in our next article).
Catalonia observes another authentic tradition. If you want to observe it, too, head straight to the village of Saint Feliu Sasserra and attend the two-day Fira de les Bruixes (Witch Festival), which starts on October 31 and is held annually in honor of the 23 women who were executed during the Inquisition in association with witchcraft. The first day of the celebration includes a parade that runs through the darkest corners of the village. And November 1 fills the village with street artists, dancers, and stalls offering all sorts of goods and services from local delicacies to tarot reading and artisan crafts.
🦇 Madrid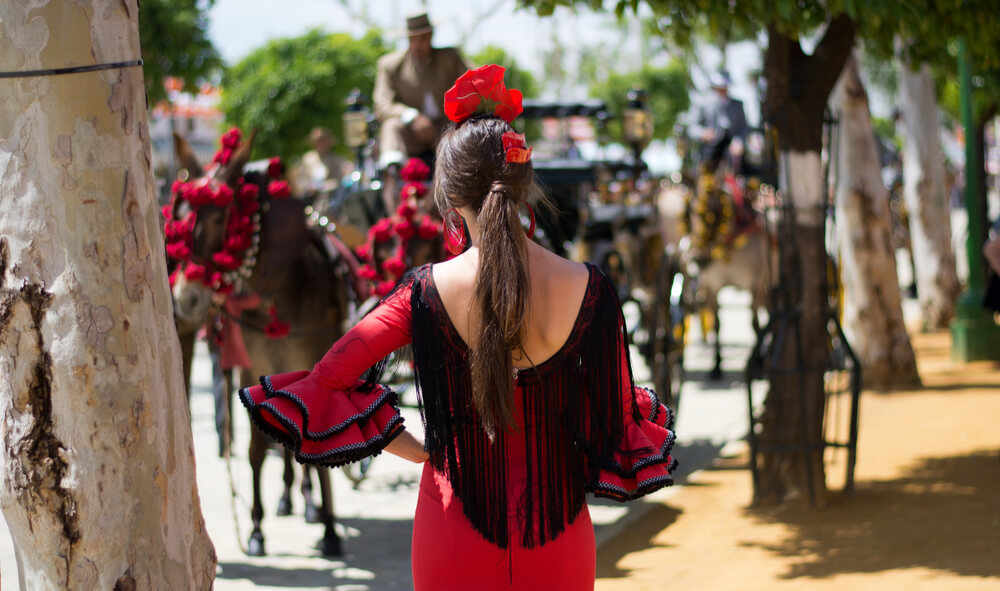 The major city celebrates Halloween with a plethora of family-oriented activities. Two of the most popular events is the annual Choco-Halloween and celebration in theme parks. During this time, one can also enjoy a very special event held in Madrid – La Semana Gótica de Madrid (Madrid Gothic Week).
🕸️ Málaga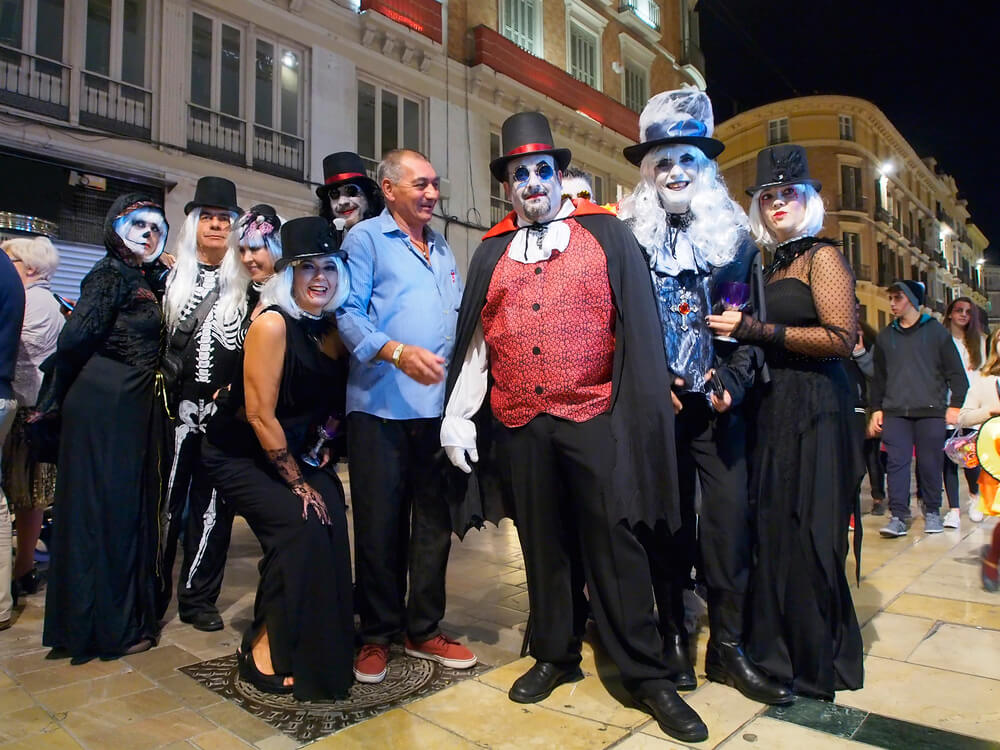 If you turn out to spend this Halloween in Málaga, make sure you visit one of the gorgeously decorated cemeteries or attend the annual Zombie March. This event starts in the heart of the old Málaga town – la Plaza de la Constitución – in the evening of October 31. The participants are dressed up in various bloodcurdling costumes including vampires, witches, and, most certainly, lots of zombies.
☠️ Other Halloween Traditions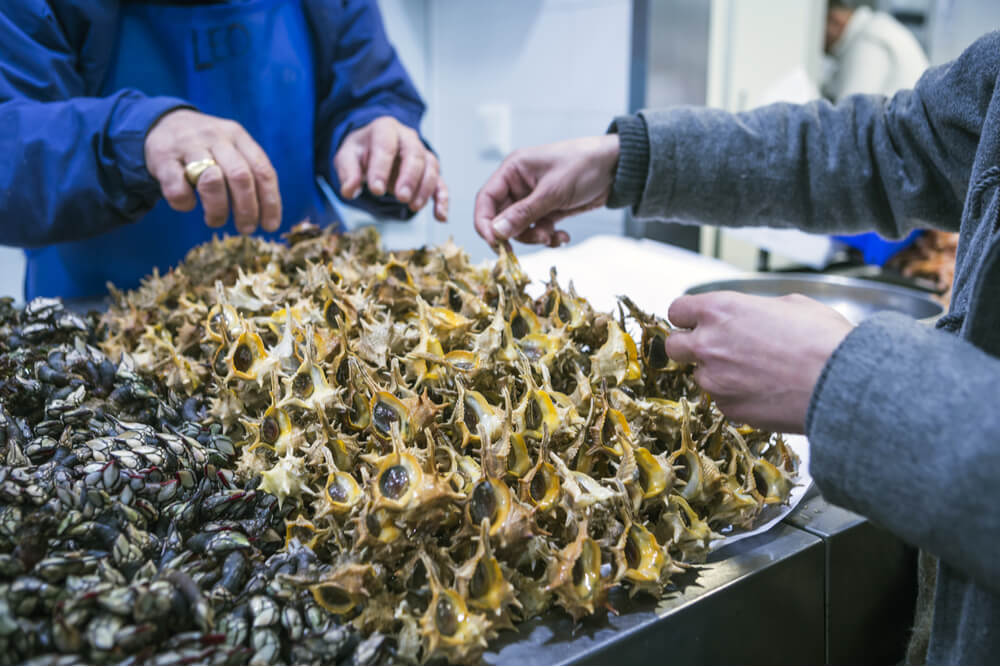 Another noteworthy, though not exactly Halloween-related event is known as La Fiesta de los Mercados (Festival of Markets). This humorous festival is held in Cadiz on October 31; its main highlight is the decoration of the market stalls – vendors use fruit, vegetables, fish, and meat to depict detailed scenes from current events or scandals.
All in all, Halloween IS celebrated in Spain, but it has a different feel, a closer connection to original traditions and is more spiritual in nature. If you choose to celebrate the holiday in Spain, make sure that you fit into the costumed crowd: don't dress up as a celebrity, use a more traditional disguise inspired by spooky characters.
I can also tell you more about the celebration of the Day of the Dead in another Spanish-speaking country – Mexico and make you shiver whilereading these scary stories from Spanish-speaking countries! And now, it's time to test how many Spanish words you can still remember! Let's play!
Start the Spanish word game!
Guess the meanings and improve your knowledge!
START QUIZ