Feliz Cumpleaños: Birthday Traditions of Spain and Latin America
Find out all about the most interesting birthday traditions of Spain and Latin America from this article!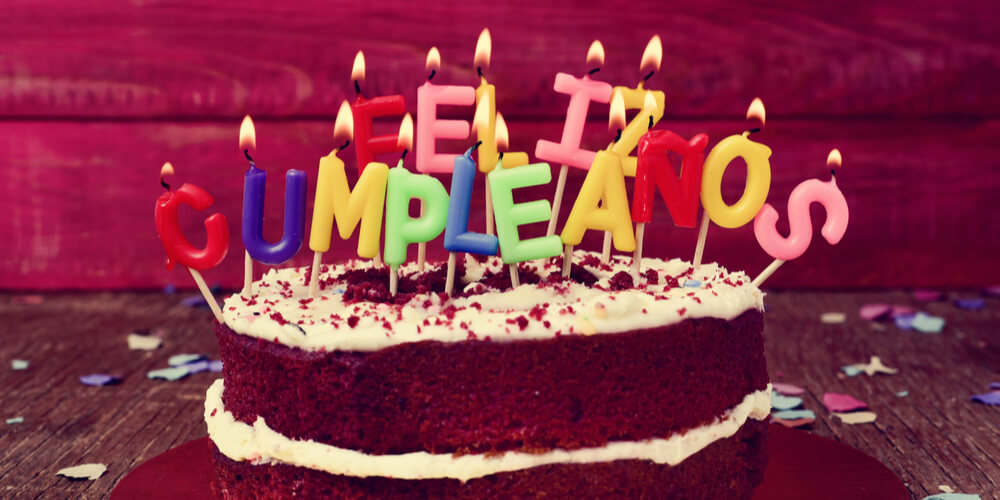 We all love to celebrate our birthday, don't we? But suppose we decided to mark the big date the way people in Spain or Latin America do, what would it be like? Find out all about the most interesting birthday traditions of Spain and Latin America from this article!
🎂 Birthday Traditions
In Spain, people often celebrate their birthdays twice: the first time on the actual date of their birth, and the second – on their Saint's day (the day of the saint they were named after). The celebration is very seldom a grand event, unless it is the birthday of a girl who is turning fifteen, but we'll tell you about the special date later. So, the person who has cumpleaños (the Spanish word for birthday, which literally translates to "the years completed") may take their family and friends out to dinner and bring some treats to share with coworkers (not the other way round, like in the U.S.). It is not customary to send cards or give presents, unless there is a celebration party or dinner. However, you may expect some small presents from close relatives and, of course, many "!Feliz Cumpleaños!" (Happy years complete!) from everyone who knows it's your birthday. The whole day is more about celebrating the person whose birthday it is, not about material values.
Another prominent birthday tradition that has reached the U.S. as well as the breaking of a piñata.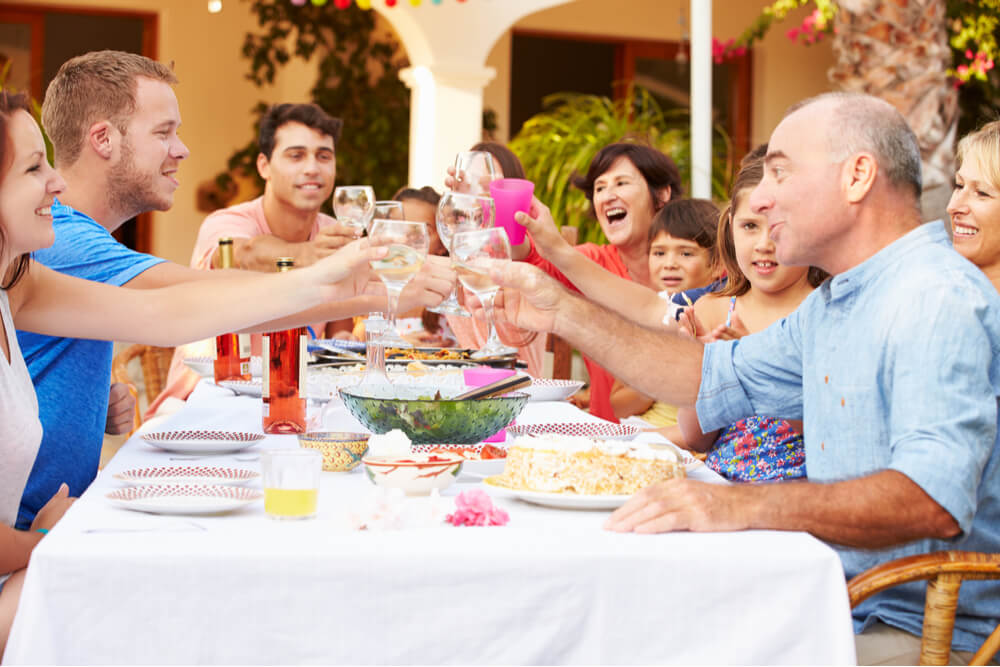 🍬 Breaking of a Piñata
Although the tradition is mostly meant for younger birthday boys and girls, it is so bright and colorful that everyone knows about it! However, hardly anyone knows that the original shape of a piñata was a six-point star. Moreover, originally, piñatas were made from clay and, according to one version, had a religious association with Aztec and Mayan gods! Modern piñatas are made from cardboard and decorated in bright colors, then filled with a delicious treasure (candy, fruit, and other treats) and hung up for the participants to break. The breaking is done with a stick, and the person who is attempting to reach the delicious loot is blindfolded.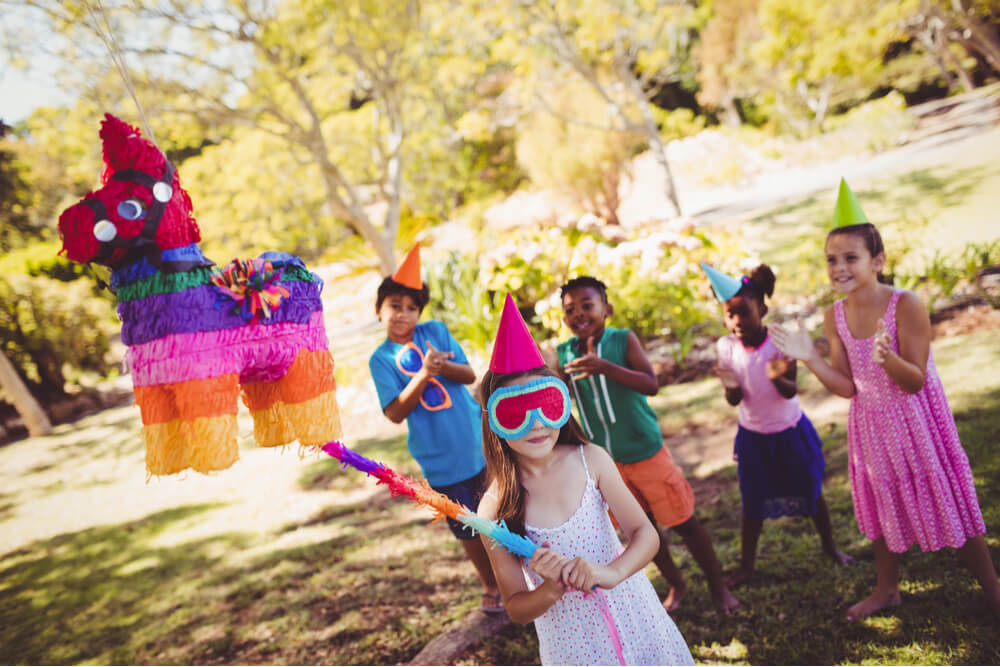 💃 Quinceañera
If you think it is a happy bride being driven to her groom, you are totally wrong! This girl is not getting married, she is turning fifteen!
Signifying the coming of age, the fifteenth birthday is an important day for any Spanish and Latin American girl. It may be compared to the U.S. tradition of celebration "sweet sixteen" as a special occasion. Also known as Fiesta Rosa, the date is celebrated according to common traditions and their regional variations, but in any case, it is a big day indeed.
Originally, Quinceañeras marked the time when the girl was ready to be introduced into society. It starts with Misa de acción de gracias, a religious service of "giving thanks" for the years of childhood, which is followed by all sorts of festivities, including dancing to the music of a mariachi band. In the church, the girl receives her blessing and marks the transition from childhood by presenting a younger girl with a porcelain doll. There are 14 attendees of the event in total, one for each of the childhood years.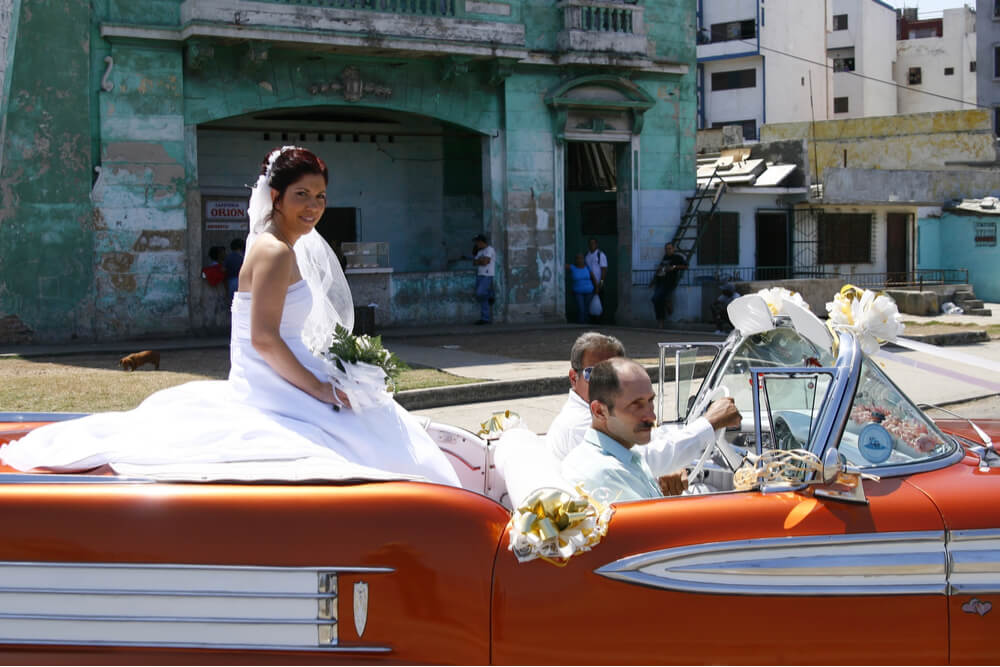 The girl who is turning fifteen is usually wearing a very special dress, elaborately made from pastel-colored fabric and lavishly decorated. The festejada (birthday girl) also wears heels to signify the passage from flats of childhood to more womanly shoes. The best chance to see the dress sway beautifully is to watch the girl waltz. The first dance is with her father, and then her older brother, etc., as the tradition requires. However, one would see Quinceañeras celebrated according to the tradition less and less often – the modern era has produced its relaxing influence. However, the girl receives many gifts, the most traditional of which are beautiful pieces of jewelry: earrings, bracelets, etc.
🎁 Birthday Wishes
There are numerous ways of wishing a person well on their birthday. The most basic way is the one we mentioned above - ¡Feliz Cumpleaños!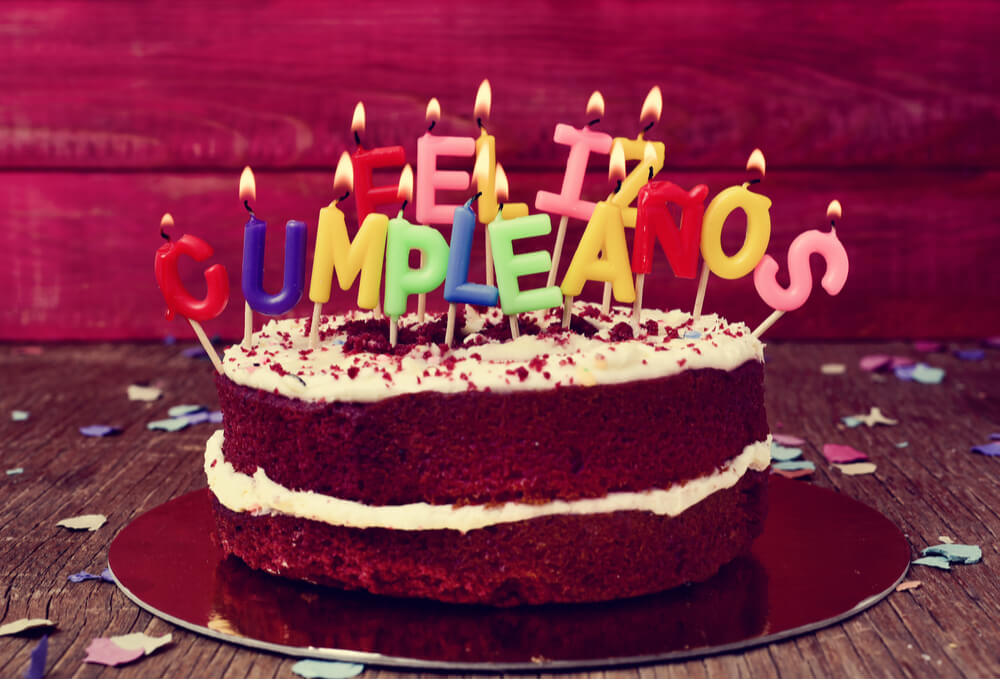 More advanced wishes start with Te deseo (I wish you) and go on in one (or all) of the following ways:
Te deseo lo mejor – I wish you the best
que cumplas muchos más – May you complete many more (years)
que Dios te bendiga – God bless you, etc.
And now, it's time to complete a short vocabulary quiz and improve your Spanish even further!
And now, a Spanish true-false game!
Is the translation correct? Make your choice!
START QUIZ