December Weather in Spain: to Go or Not to Go?
Find out what weather you may expect in every region of Spain during the holiday season!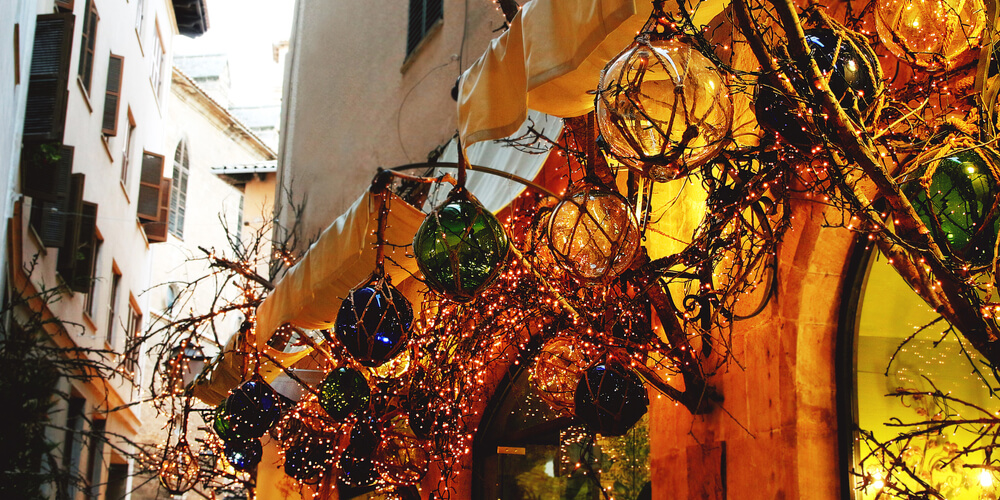 Are you planning a visit to Spain in December? Whether you will be there on a business trip or enjoying the holiday season, you might be interested in what it feels like outside. Below you'll find a few Spanish weather tips for every region of the country!
🌡️ December Weather in Spain
Spain is famous for its warm climate; however, it is not a proper tropical country, and one can observe a distinct change of seasons. There IS winter, only it is not so rough as in many other European countries. This doesn't mean, though, that you can do with only a sweatshirt – you may need a much heavier attire to ward off the cold.
On the other hand, it is very unlikely that you will enjoy a white Christmas while visiting Spain. Snow is not totally impossible, but no one saw a proper snowfall within the past few years. You can still enjoy winter sports in Spain, only you'll have to head to the mountains to find suitably snowy slopes.
❄️ December Weather in Madrid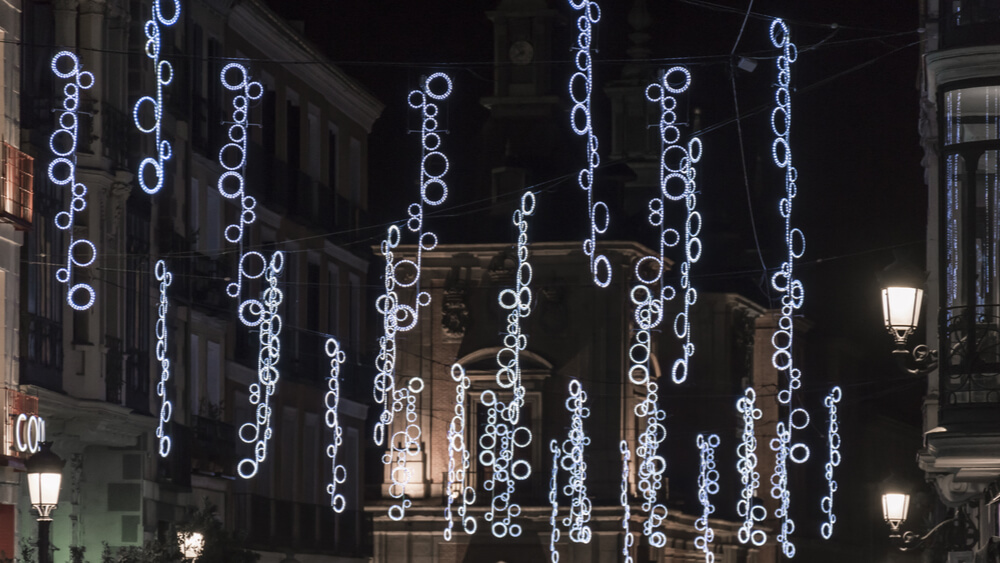 It's quite chilly in Madrid around Christmas, especially at nighttime, when it may even get frosty. During the day, you can expect it to be between 36°F(2°C) and 52°А (11°С), so bundle yourself up and make sure there is a heater in the room you've booked, just in case!
⛅ December Weather in Barcelona
Since a considerable part of Barcelona is waterfront, you can expect to notice the effect the sea produces – it warms the air up, but at the same time makes it moister, so it can feel pretty cold. Rain is not uncommon during December, while sunny days cede ground to grey clouds. You can still enjoy a bit of sunshine in Barcelona, only don't let it deceive you into shedding layers of clothing – the temperature will still be pretty low - from 43°F (6°C) to 57°F (14°C), on average.
☂️ December Weather in Andalusia
If you are unwilling to enjoy the beauty of Spain in chilly weather, head to Andalusia – the region stays comparatively warm in December – the average temperature stays around 63°F (17°C). It can cool down to 48°F (9°C), though it is not a common occurrence; you are way more likely to need an umbrella – one out of each three days in Andalusia in December is a rainy one!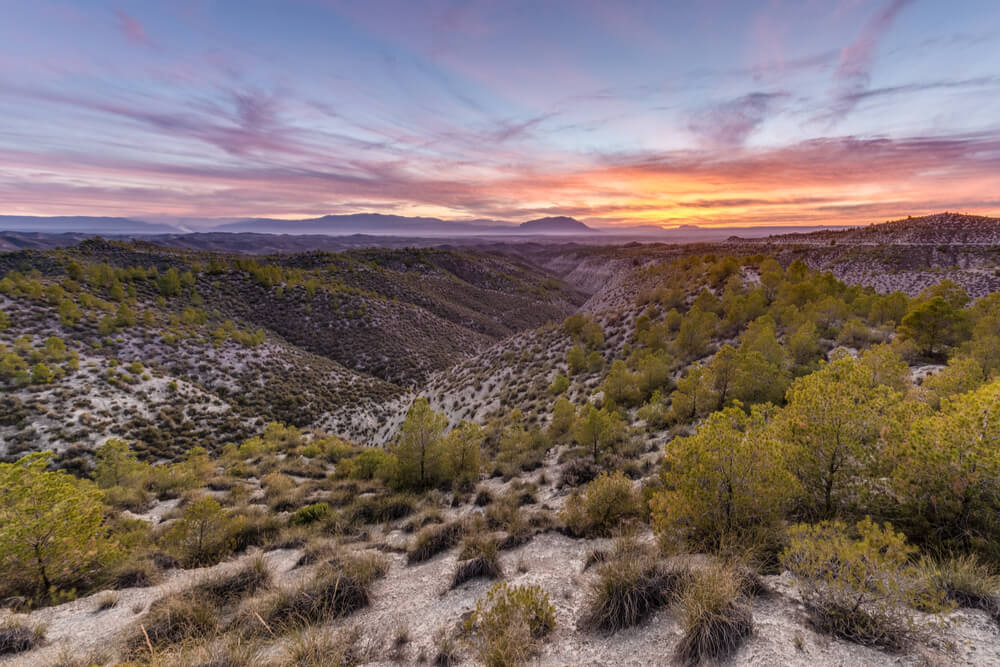 🌧️ December in North-West Spain
Northwestern Spain mainly consists of Galicia, Asturias, and Cantabria, and it is probably the rainiest Spanish region of all! You can expect to go out without a raincoat or an umbrella on 9 days out of the 31 December has. The wetness is counterbalanced by warmer temperatures – on average, it stays around 55°F (13°C) throughout December in, say, Santiago de Compostela, even at night.
🌬️ December Weather in Northern Spain
Northern Spain can have unexpected heat waves, but you can't hope to enjoy one during your visit since such weather phenomena are surprising even for locals! What you CAN expect is abundant precipitation (literally, it rains every other day in Bilbao), so make sure you pack a raincoat if you want to keep your hands free from a heavy umbrella to take pictures. The temperatures range between 45°F (7°C) and 57°F (14°), and the further you move away from the sea the colder it gets.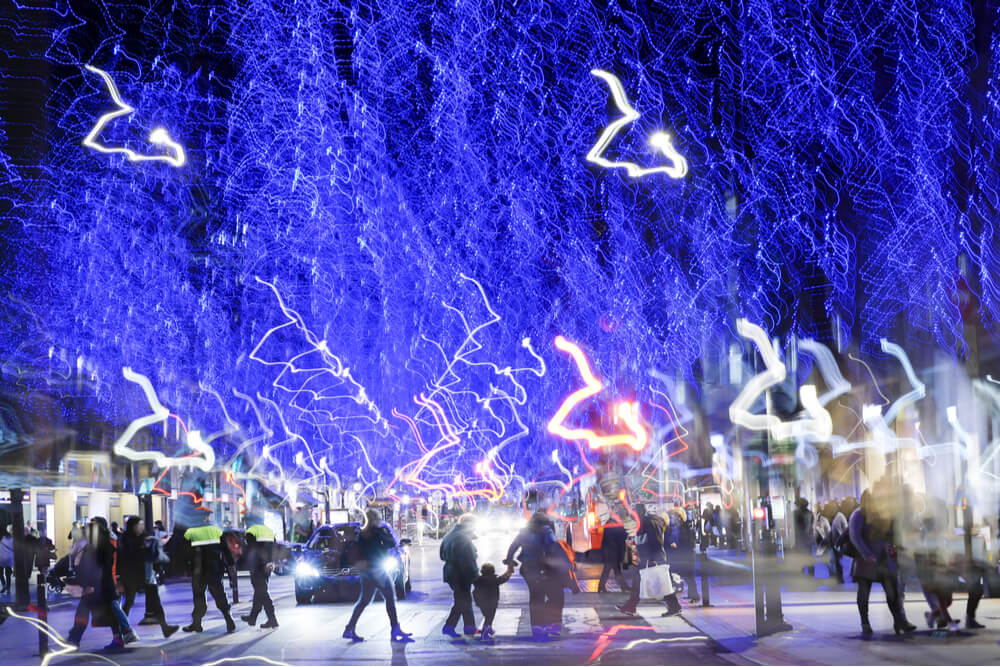 Of course, if your idea of a vacation is a beachy-sandy one, Spain is not the best destination in December. But if you are interested in Spanish sights, long walks up and down the authentic streets, and the special atmosphere of the country, spending the holiday season in Spain may be a good idea, after all.
And now, a vocabulary quiz!
Check your knowledge of Spanish!
START QUIZ