8 Must-Try Foods of Mexico
Learn the best authentic dishes you have to try while visiting Mexico!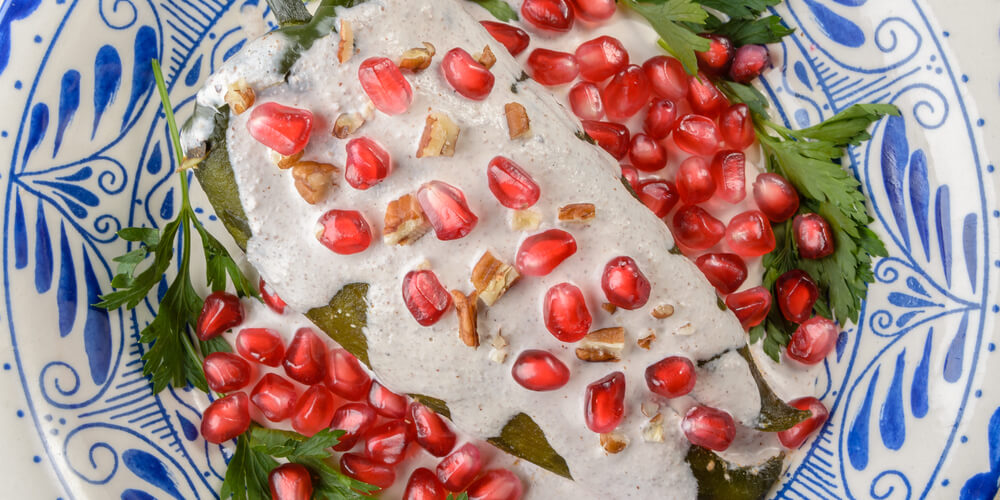 Seeing the sights of Mexico will leave you pleased, exhausted, and hungry! Here are a few ideas of the best traditional Mexican dishes you can snack on. The more you try, the fuller your Mexican experience will be!
😋 Chilaquiles
Start your day in Mexico with the most typical Mexican breakfast! Chilaquiles are corn tortillas cut crosswise into four pieces, fried briefly and served with salsa – green or red – on top. For a heartier meal, cooked chicken, scrambled, or sunny side up eggs are sometimes added on top of the sauce, too. If it still doesn't sound filling enough, you'll be happy to hear that chilaquiles are also served with cheese, sour cream, and a side of baked beans.
😋 Chiles en nogada
Wanna know what eating a flag feels like? Then you should try the patriotic green, white, and red chiles en nogada! Green Poblano peppers are stuffed with a spiced meat mixture, topped with a white sauce of walnuts and cream, and sprinkled with red pomegranate seeds. Historians believe chiles en nogada was invented for the liberator of Mexico – Don Agustin de Iturbide.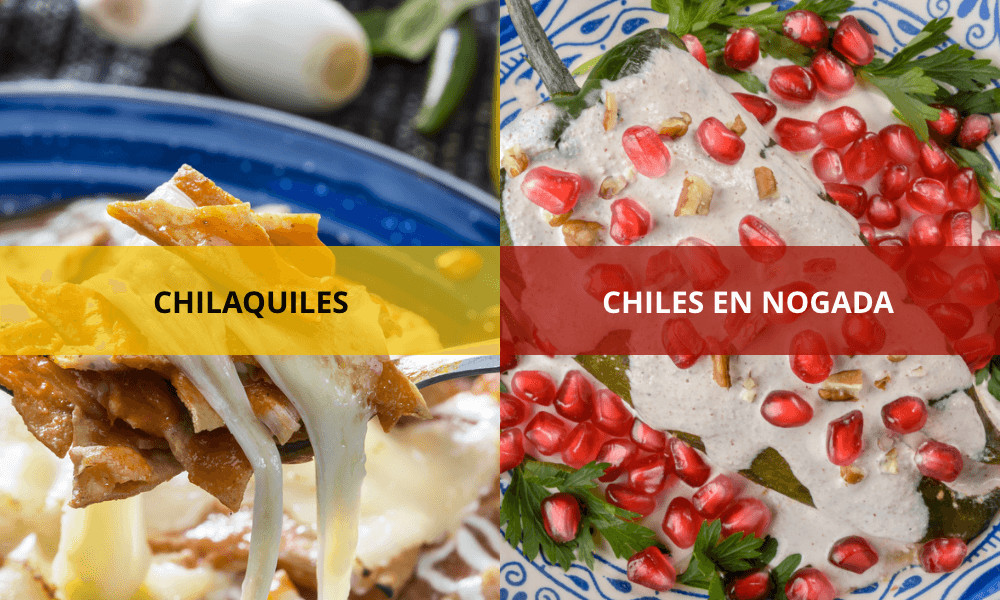 😋 Elote
Technically, it is not the name of a dish, but the Mexican name for the cob of corn. Elote is popular street food. Boiled, skewered, rubbed with butter, lime, chili, salt, and pepper, elote is also often served with condiments like sour cream and mayo.
😋 Enchiladas
Invented during the Mayan civilization, enchiladas originally were corn flatbread wraps filled with a small fish. Today, you can try enchiladas with wheat and corn tortillas and various fillings from vegetables to seafood, or everything at once, plus melted cheese. Topped with a chili sauce, enchiladas are generally served for breakfast.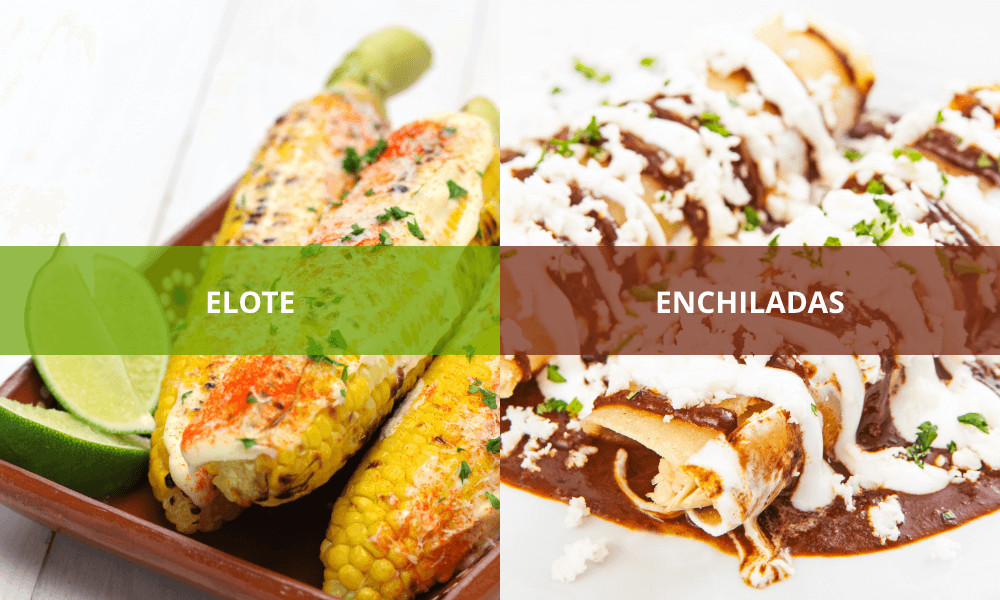 😋 Pozole
This soup also has a long history and a ceremonial meaning. Pozole is cooked with pork or chicken, but vegetarian versions have also been invented to satisfy the popular demand. Loaded with herbs, spices, and corn, pozole is often simmered overnight to achieve the authentic taste. Before serving, the soup is completed with a sprinkle of sliced radish, lettuce, and onions, lime juice, and a dash of chili.
😋 Tacos al pastor
Tacos al pastor is translated from Spanish as "shepherd-style tacos". They are another historic recipe that dates back to the third decade of the previous century. Basically, tacos al pastor are strips of spit-cooked pork served in a corn tortilla with pineapple, cilantro, and onions.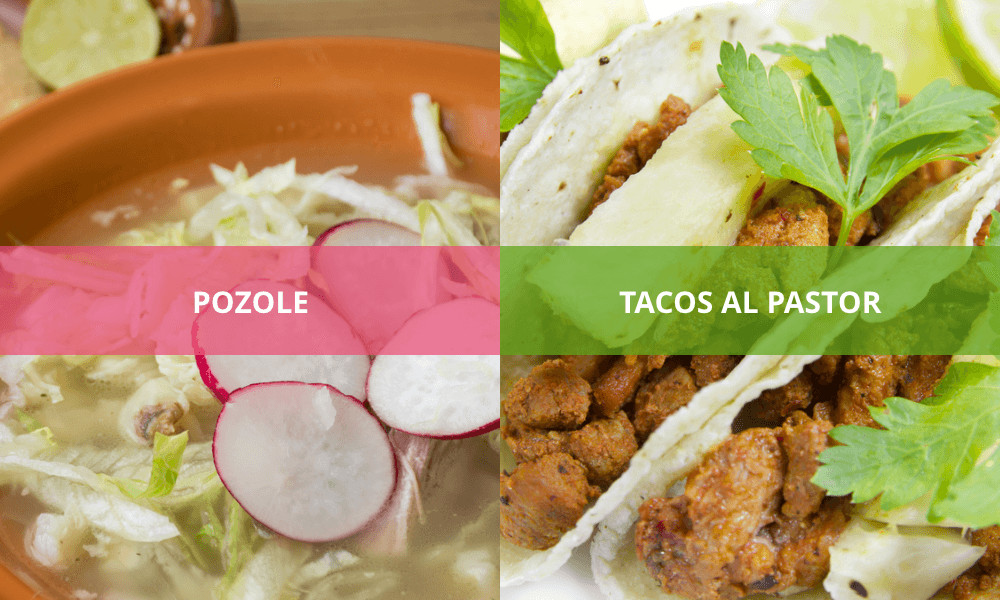 😋 Tamales
Tamales have been cooked in Mexico since ancient Aztecs, Mayas, and Incas, who needed well-packed, nourishing foods to support their warriors on the go. These corn dough pockets can be filled with fruit and vegetables or meat, cheese, and sauces, but they are invariably wrapped into cornhusks or banana leaves and afterward, steamed. Choose sweet or savory tamales to try, but make sure you only eat the stuffed pockets, not the leafy wrapping.
😋 Tostadas
This dish is cooked with stale tortillas, but it has not been designed to trick uncanny tourists. Tostadas are, in fact, an easy and very tasty dish! They are fried till golden and crunchy and served with an assortment of toppings: baked beans, cooked meats, vegetables, seafood, cheese, and sauces.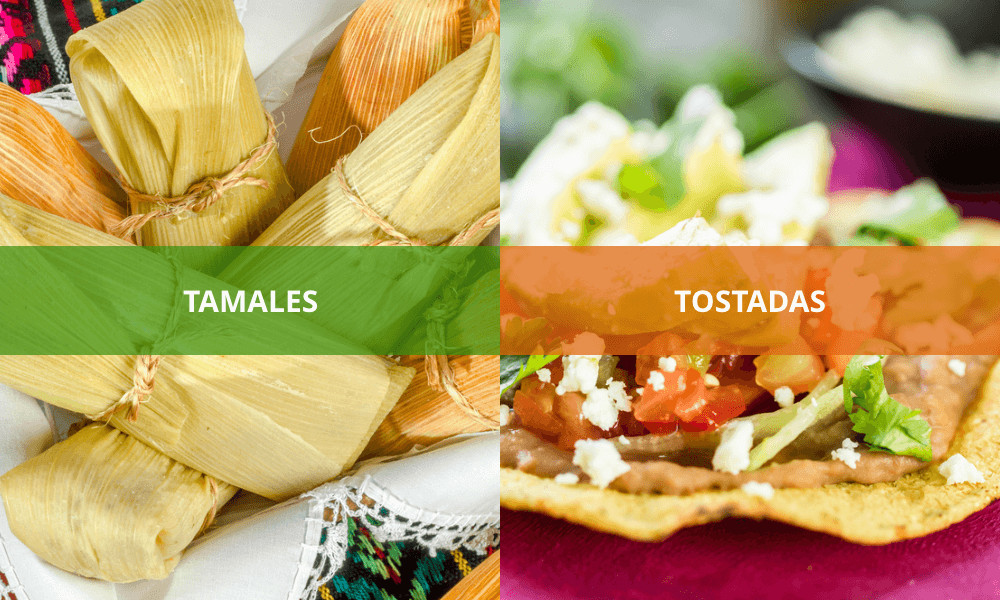 Try to remember all the must-try dishes for your next trip to Mexico!
All images via shutterstock.com.
And now, a Spanish vocabulary game!
See how many words you will guess!
START QUIZ