7 Marvels to Find in Galicia
Continue your Spanish journey in Galicia - a beautiful crown on the top of Spain!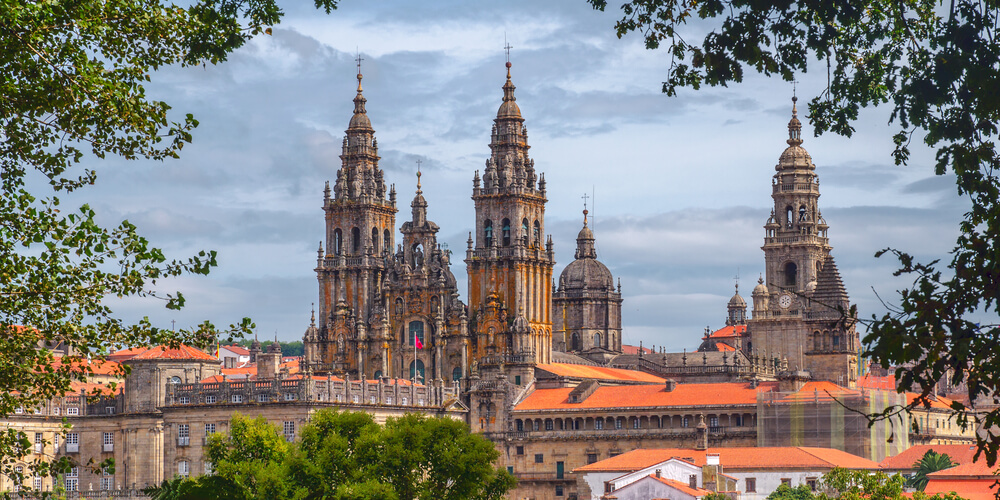 Your Spanish journey continues! Discover 7 facts about Galicia that'll make it impossible to skip!
🎶 Folk Dance Bagpipes
Folk music lovers will fall in love with the dazzling Galician dance called the muiñeira ("miller's wife" in Galician). The name is quite fitting given that the dancers spin like a millstone grinding crops. Their circular movements are accompanied by musicians playing gaitas (bagpipes), which gives the performance a peculiar Scottish vibe.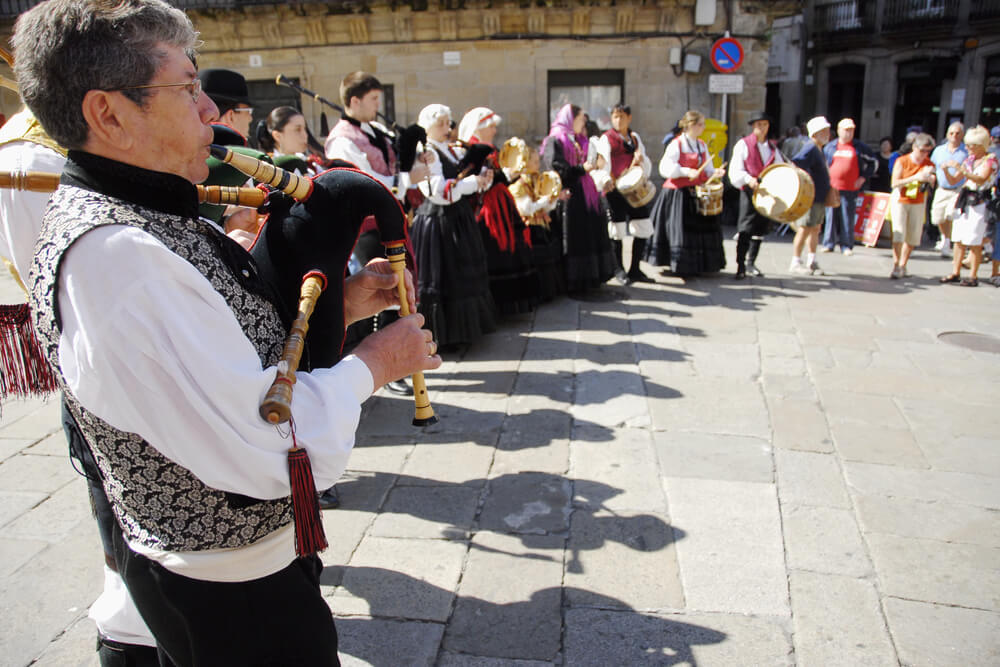 🙏🏾 Way of the Saint
Whether you're a fan of hiking or a seeker of spiritual growth, Camino de Santiago (Way of St. James) will definitely interest you. This is the name of several pilgrimage routes existing since the Middle Age. Believers from all over Spain, Portugal, and France flocked to the city of Santiago de Compostela to visit the shrine containing St. James' remains. These ways run through diverse landscapes and provide a good opportunity to see the natural and man-made wonders of Galicia.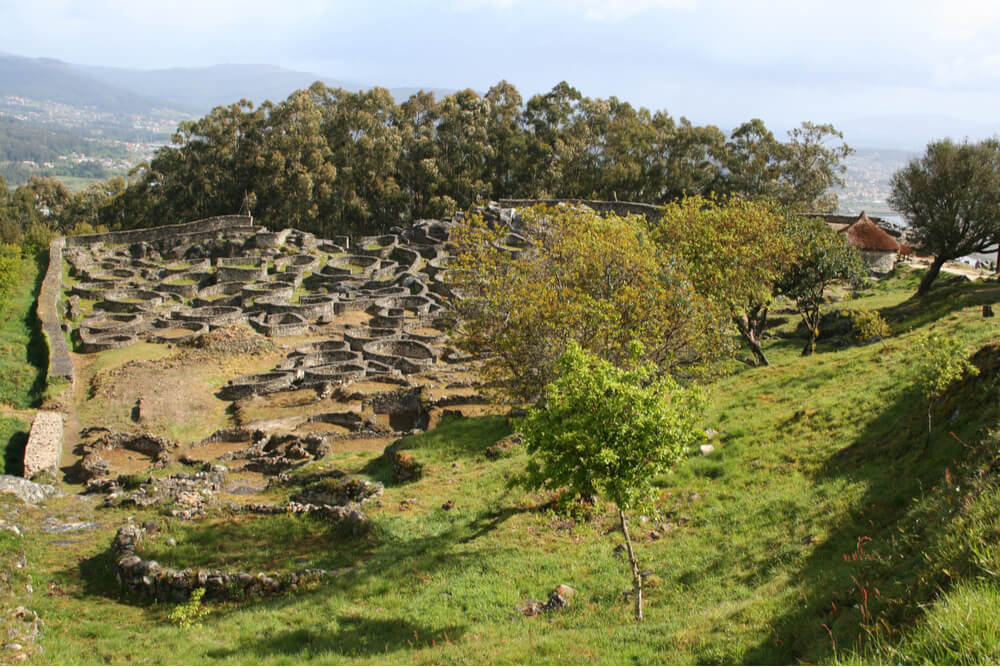 🦗 Grasshoppers' Parade
Every year Verín – a small town on the border with Portugal – hosts one of the most enigmatic entroidos (traditional Galician carnival). Every February costumed participants in spooky masks called cigarróns (grasshoppers) flood the old city streets. Despite the insect-like names, the masks can depict any animal or plant. To make unsuspecting citizens aware of their presence, cigarróns wear chocallos (Galician for cowbells) on their belts.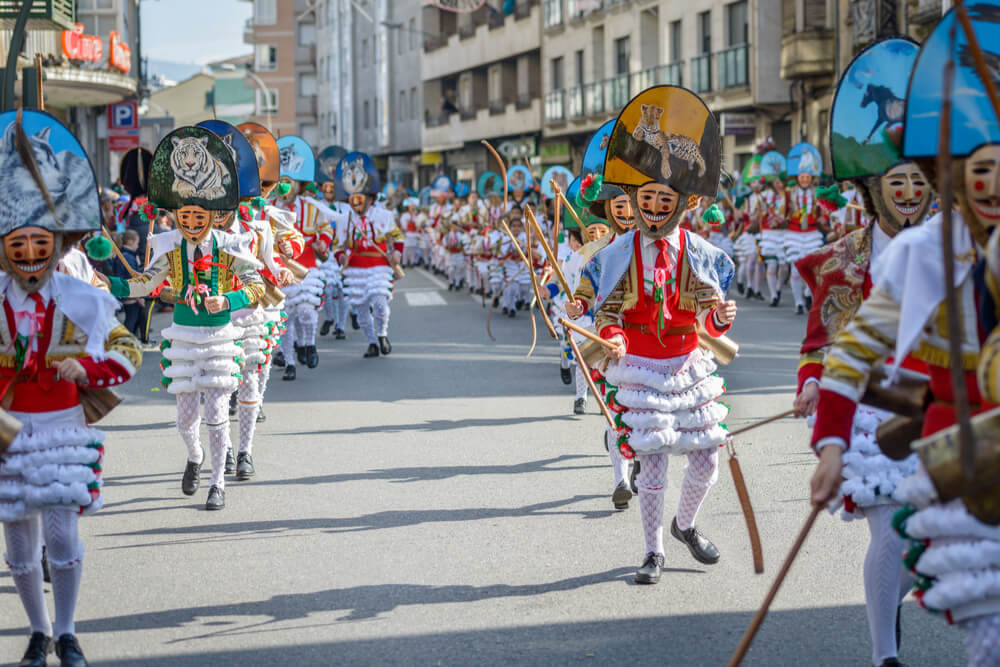 🦐 Riches of the Sea
Seafood has always been the staple of the local cuisine. One of the more famous dishes is pulbo á feira ("fairy-style octopus" in Galician), also known as pulpo a la gallega (Galician-style octopus) in Spanish. After the tentacles of a living mollusk are repeatedly dipped into boiling water to make them curl, its whole body is submerged into water. Then the octopus is knifed, covered with spices and olive oil; a superb addition to fine red wine. Learn more about Spanish foods here!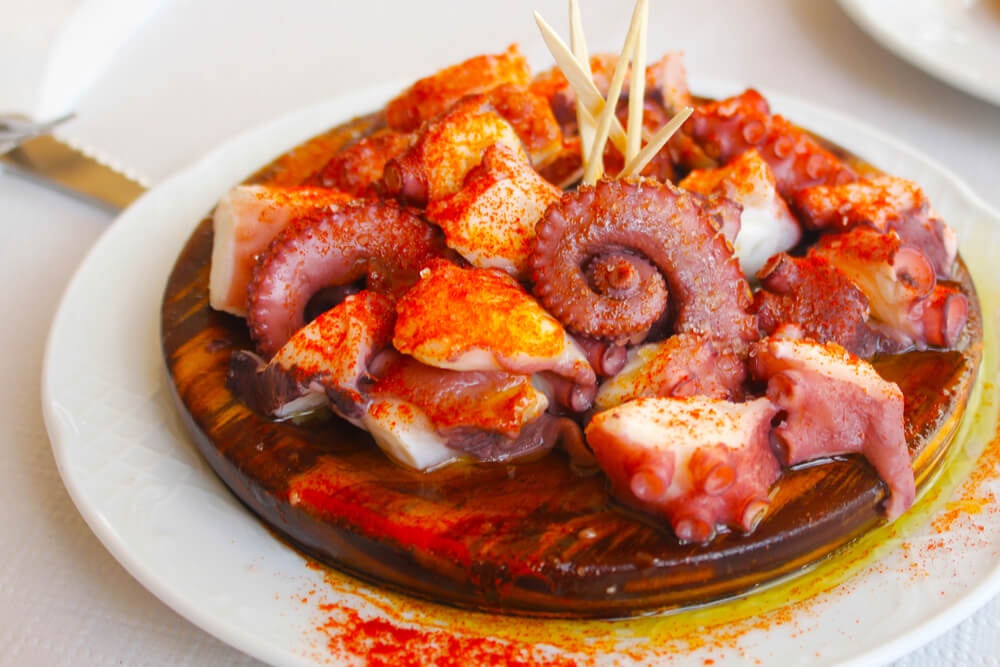 🌐 The World's End
Romans believed that the world ends on the western shore of Spain. It's easy to understand them if you climb the 180 feet high Torre de Hércules (Tower of Hercules) and take a look at the boundless blue expanse of the Atlantic Ocean. The 2,000 years old lighthouse is located 1.5 miles away from A Coruña, which makes it easy to access.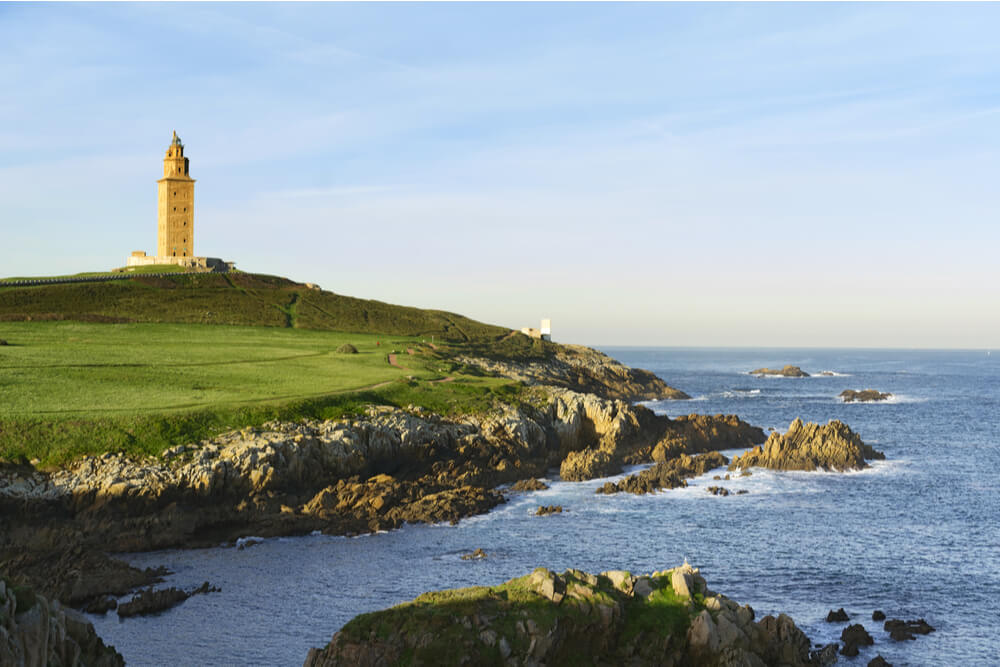 🕈 Festival of Oblivion
Galicians are incredibly proud of their ancestry, and citizens of Xinzo reenact the Roman conquest of Spain in the event known as Festa do Esquecemento (Galician for "Festival of Oblivion"). During the reconstruction Celtic warriors fight against Roman legionaries on the banks of the Limia River. It suffices to say the event is a must-see for every history buff.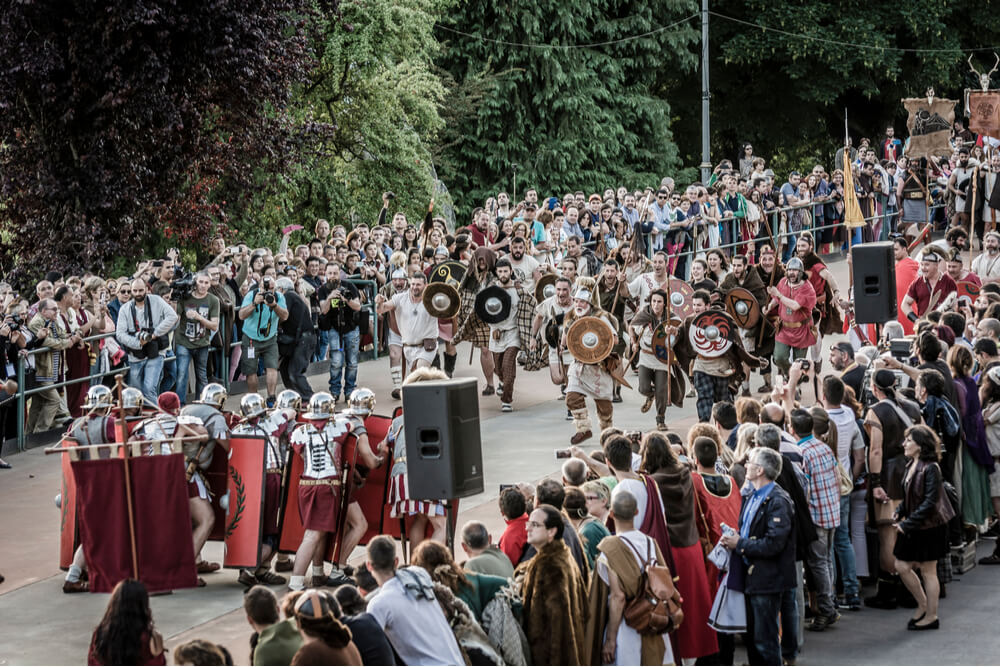 🌳 Druidic Potion
Queimada is a national Galician drink, which is believed to be a magical potion invented by the ancient Celtic priests – druids. What makes queimada different from punch is the process of preparation, which is accompanied by a spell incantation before the beverage is set alight. A drinkable blue fire is one of a few secrets Galicia is ready to share with you.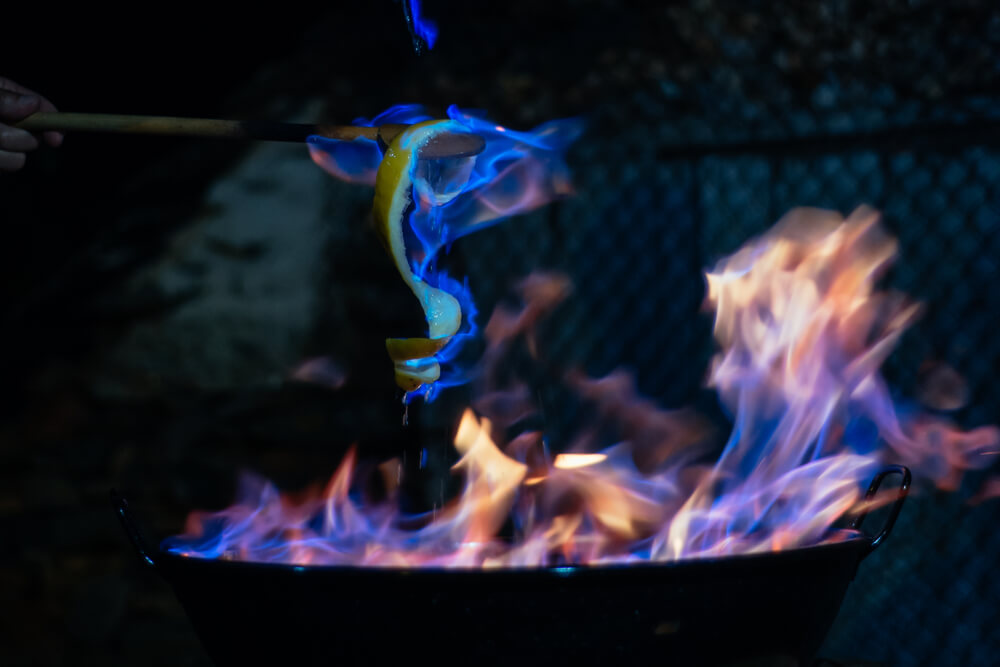 Now that you've enriched your Spanish vocabulary, take a new Spanish quiz!
And now, a Spanish vocab game!
Start now and test your knowledge!
START QUIZ