6 Exciting Tidbits about Seville
Continue your Spanish journey and read 6 fun facts about Seville that'll make you want to go there!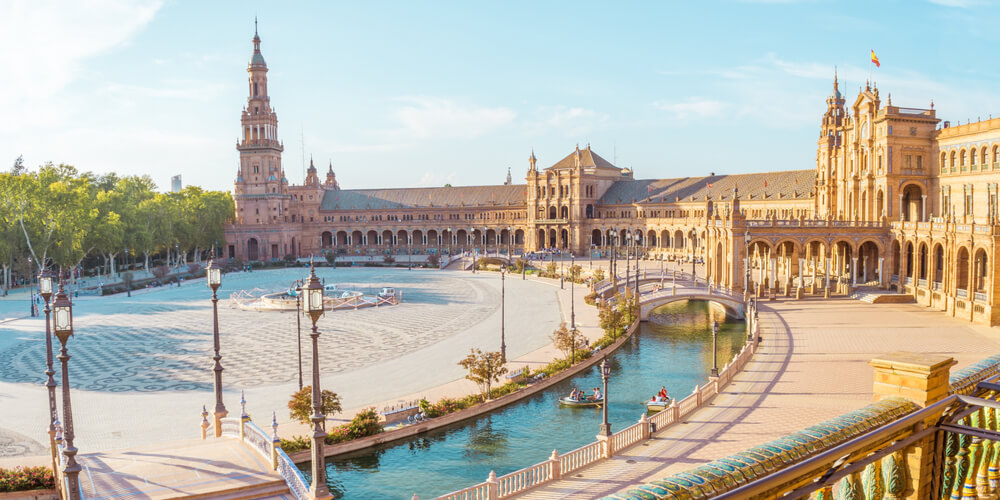 🍄 Wooden Mushrooms
El Sartén ("the frying pan") is a nickname given to Seville for its high temperatures, but anyone suffering from the sun can take refuge under the enormous wooden complex known as Metropol Parasol located in La Encarnación square. More known to the locals as Las Setas de la Encarnación ("Mushrooms of the Incarnation") due to their peculiar form, these parasols are large enough to provide shadow for hundreds of people. If you aren't concerned about heat, you can also make it to the top of one of the mushrooms to take a wonderful view of the city.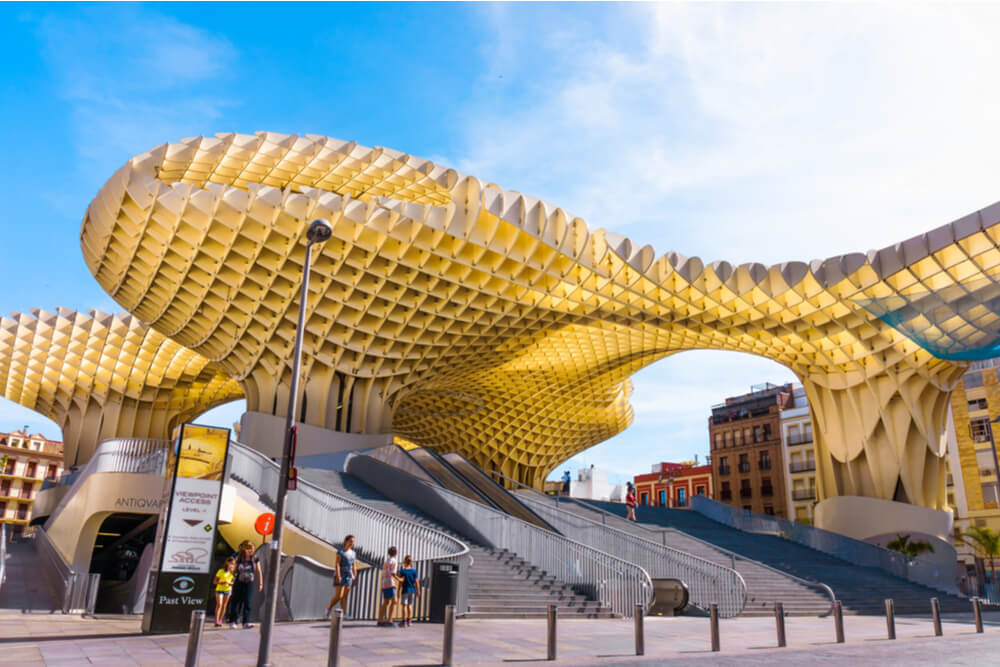 🍊 City of Oranges
A detail you will notice once you have roamed long enough around Seville is the abundance of bitter orange trees (naranjo amargo in Spanish. You can learn more Spanish names for differerst kinds of fruit here). As the name suggests, the taste of this fruit is far from sweet, but it is still used to make famous Seville orange marmalade which is extremely popular in Britain (for reasons completely inexplicable to the locals).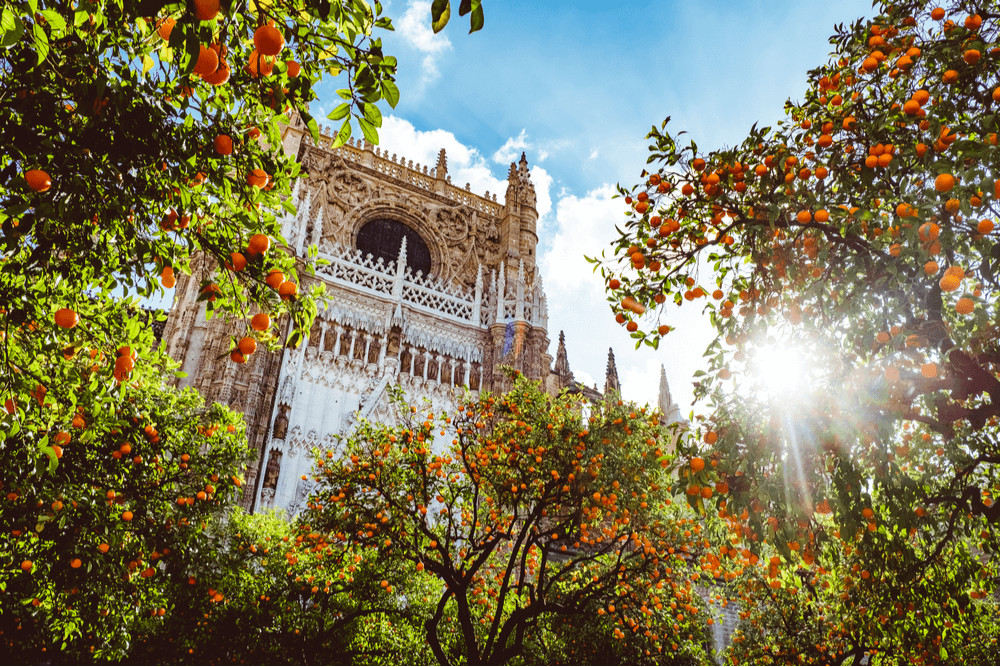 🎬 Capital of Films
The exotic architecture of Seville made the city a beacon for filmmakers. The most notable location is, of course, Plaza de España, which was featured in Lawrence of Arabia and Star Wars: Episode II – Attack of the Clones. Game of Thrones fans will also recognize the Alcázar palace as the residence of the Prince of Dorne.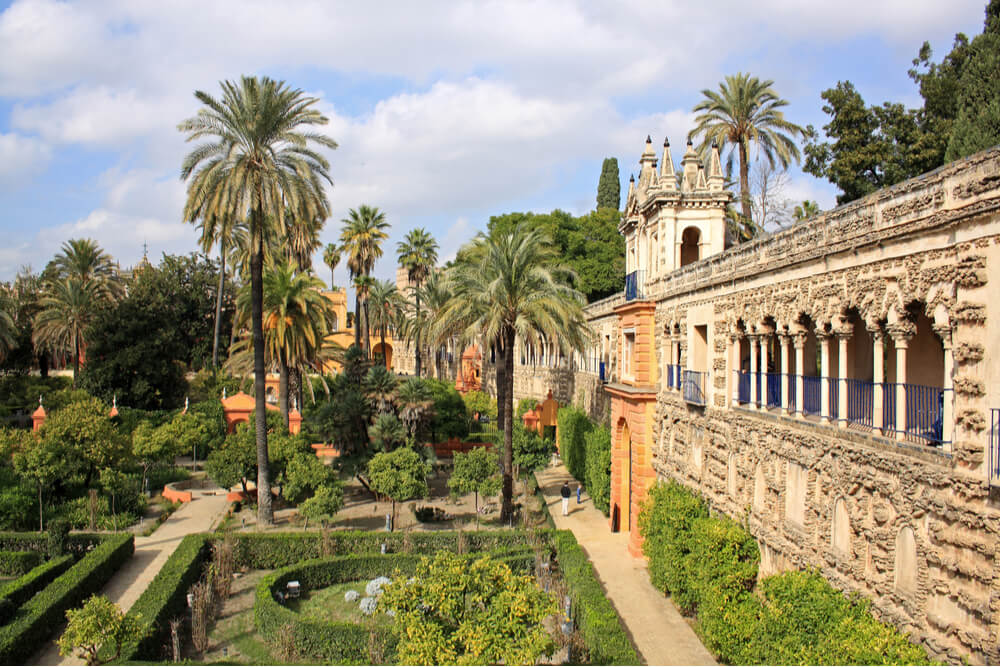 ⚓ Columbus' Tomb
After Christopher Columbus had died, his remains traveled quite a bit from Spain to Hispaniola and then to Cuba until they were returned to Seville for good. Anyone who wants to pay respect to the discoverer of America can do it by visiting his tomb in the cathedral of Seville. The cathedral is a remarkable sight on its own, as it's considered the third largest cathedral in the world. Its main feature – the 342 feet high bell tower La Giralda looming over the old city – is something you can hardly overlook.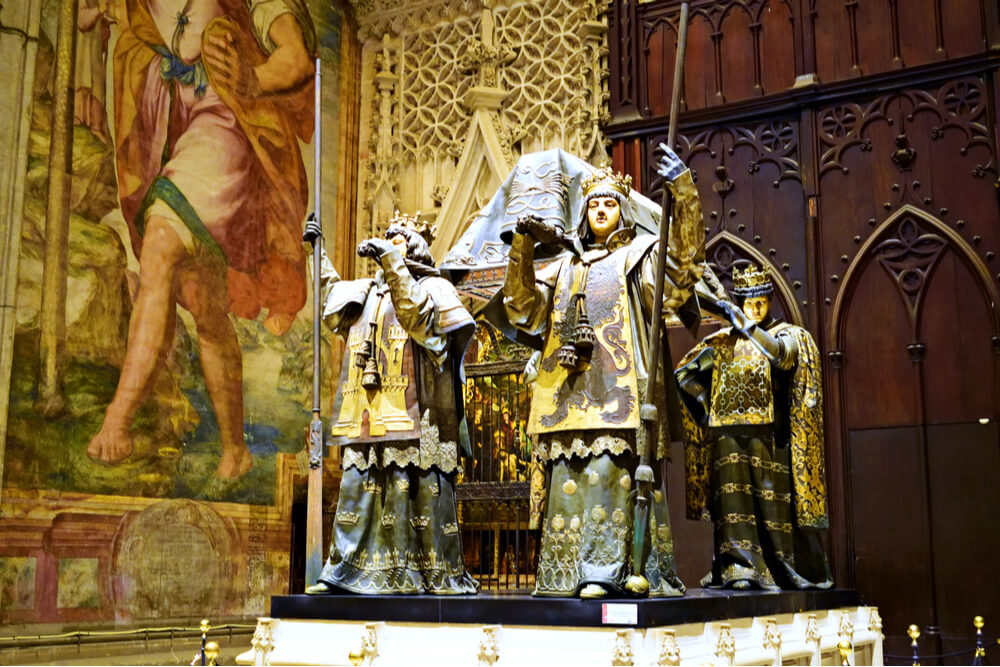 🙏 Holy Week
La Semana Santa ("the Holy Week") is the period of the largest carnival in Seville which takes place during the week preceding Easter. Groups of faithful Catholics, or cofradías (brotherhoods), construct elaborate wooden floats with Christian imagery called pasos (steps). The name isn't random: pasos are literally carried step by step by men called costaleros. Floats are accompanied by penitentes (penitents, those who do penance for their sins) wearing capirotes (pointed hats) that conceal their faces from onlookers.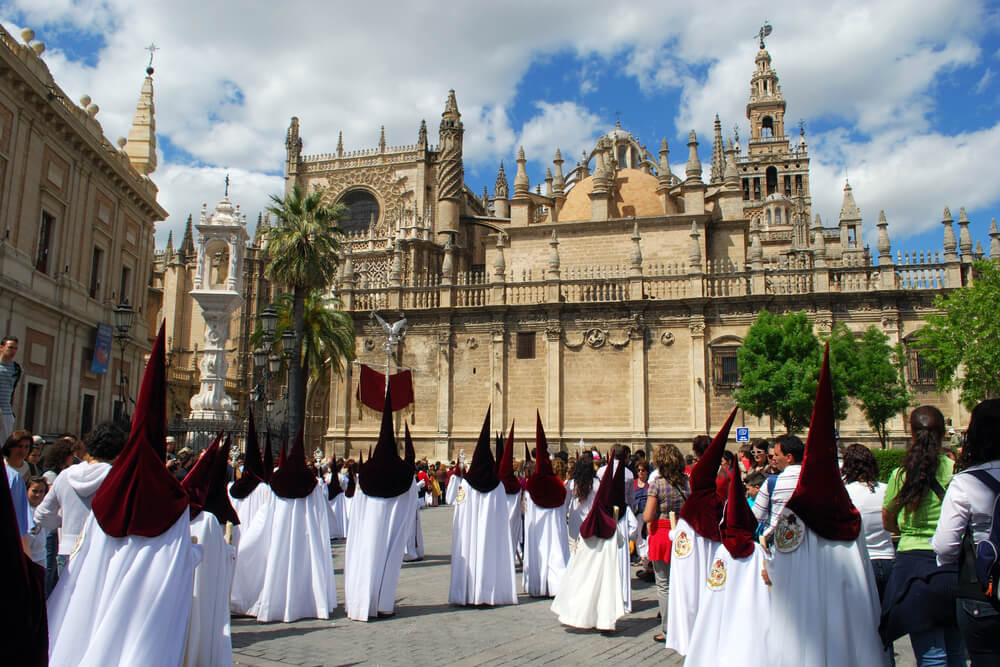 🧶 Mysterious Code
NO8DO is the official motto of Seville, and these strange symbols are present literally everywhere – from the city's coat of arms and façades of centuries-old buildings to lamp poles and manhole covers. The popular explanation is that King Alfonso X granted Seville this logo as a gratitude for the support he got in the war against his son Sancho IV.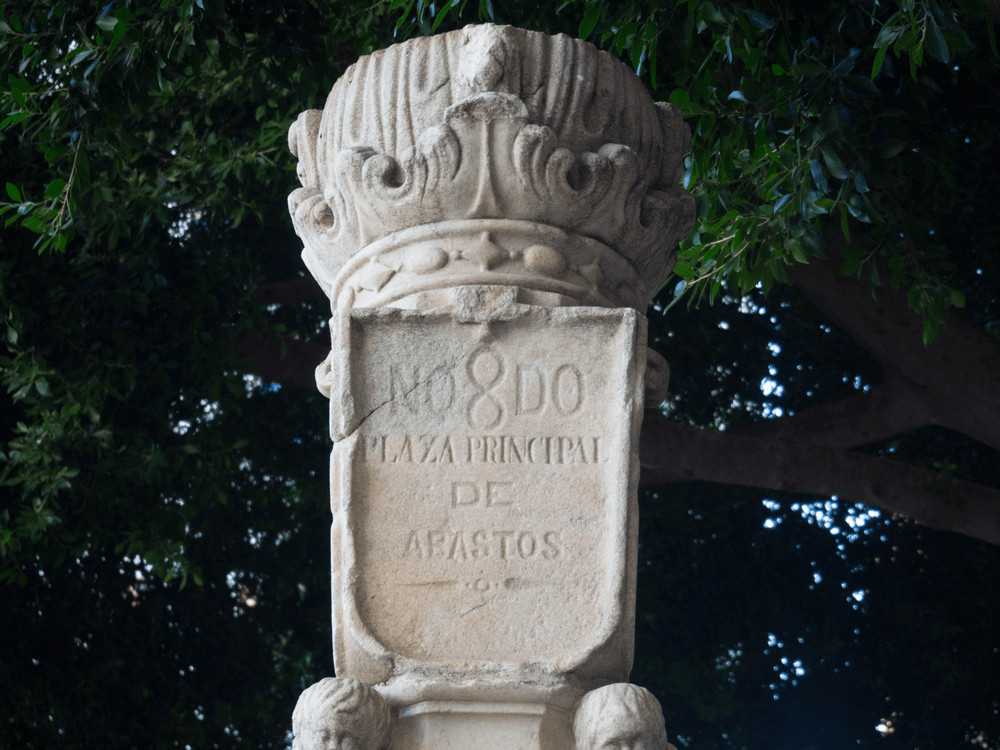 NO8DO stands for No madeja do, where madeja is a Spanish word for a bundle of wool (which can look like number 8). The words are a transcription of the phrase No me ha dejado ("[the city] has not abandoned me") as it's pronounced by local Spanish speakers who love omitting syllables just as much as they love their history.
As you've learnt quite a few of new Spanish words, it's the time to play our quiz!
And now, a Spanish vocab game!
Start now and test your knowledge!
START QUIZ