5 amazing things to do in Granada
Make a stop in Granada on your journey through Spain and find out thrilling ways to spend your time there!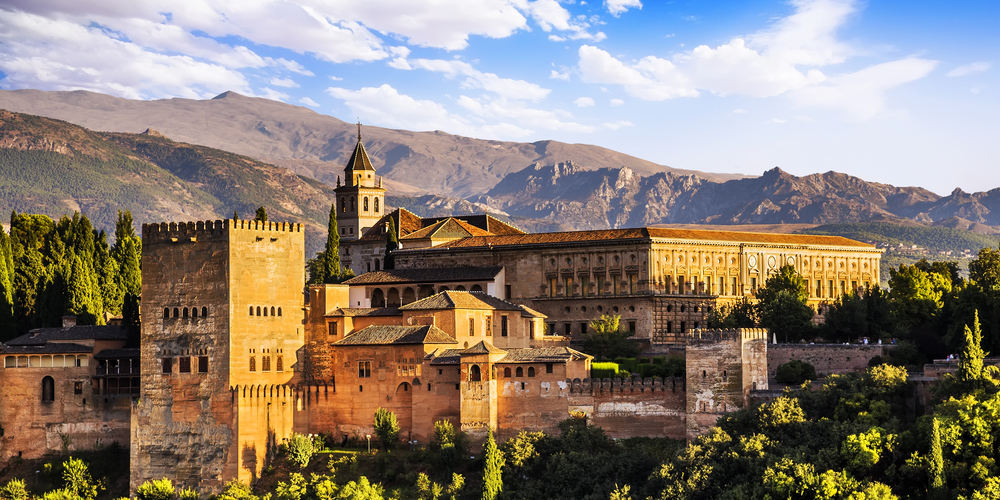 👀See the Red Palace
The Alhambra is a magnificent palace overlooking the city from atop a massive hill. Its name means "the red one" in Arabic, and this is one of many vestiges of Granada's Moorish past. Its splendid gardens and spectacular fountains still provide excellent relief from the local hot climate as they did centuries ago. The palace also serves as a testament to the blend of Christian and Muslim cultures, so it gives a good opportunity to trace the origins of the eclectic Spanish architecture we know today.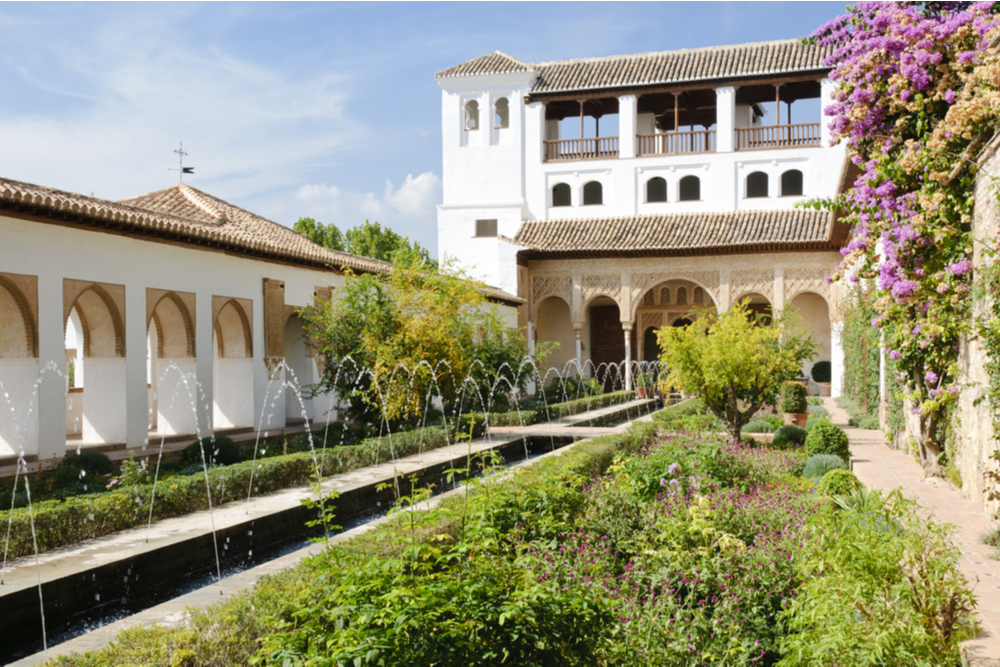 🎿Ski in the Sierra Nevada
Winter sports aren't the first association coming to mind when you think about Spain, but this is actually one of the pastimes you can enjoy in the vicinity of Granada. The Sierra Nevada (literally the Snowy Mountain Range) is looming over the city, and the namesake ski resort located mere 19 miles from the city welcomes skiing fans throughout the year.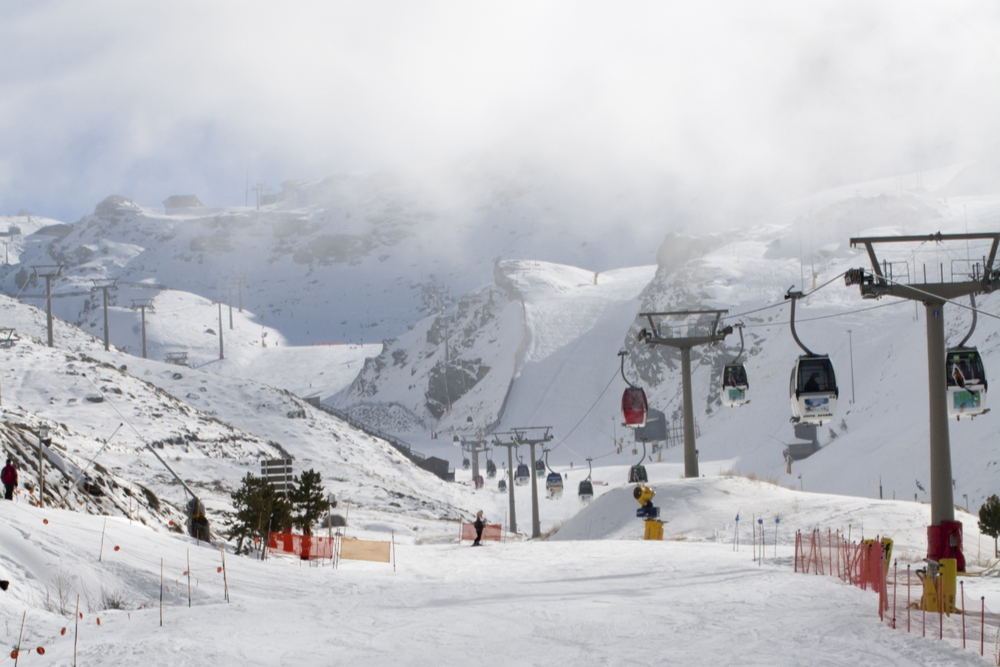 💃Go to Flamenco Clubs
Granada gave birth to its own style of flamenco called zambra (from Arabic "song"). Heavily influenced by Gypsy dancing traditions, zambra is spectacularly vivid and engaging. It enjoys great popularity among locals, and there is plenty of tablaos (flamenco dancefloors or clubs) offering live performances to guests. For the most authentic experience, you should definitely go to one of the zambra venues in the old Sacromonte district. They are located in carved caves, which once sheltered Gypsies when they arrived in Granada.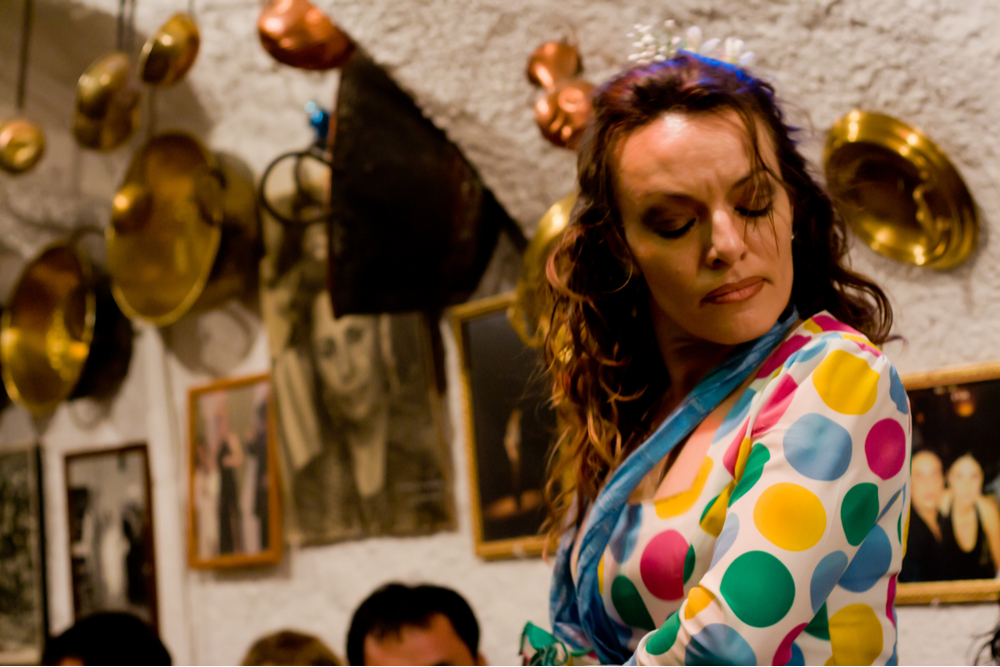 🐲Attend the Dragon Parade
La Feria del Corpus Christi (The Feast of Corpus Christi) is one of the most popular festivals in Granada. It takes place 60 days after Easter and lasts a whole week. People flood the streets enjoying flamenco dance, zarzuela (Spanish operetta) concerts, and free food and drinks in casetas (large tents) put up for the special occasion. The highlight of the Feast is the parade featuring the figure of a beautiful young woman standing on the back of the dragon called Tarasca.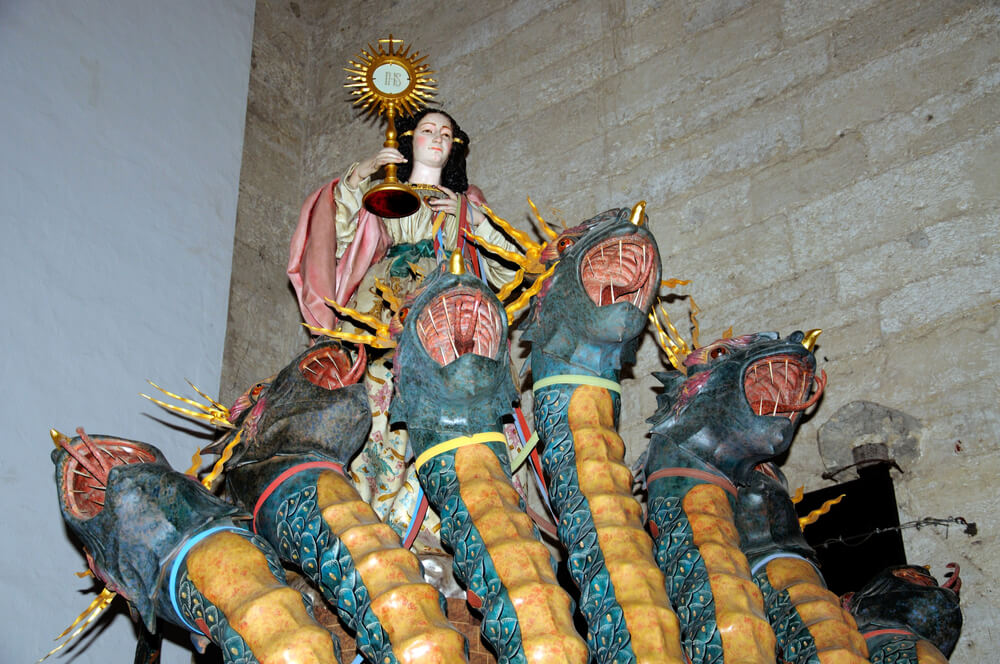 🥘Enjoy Free Tapas
Granada is one of the few cities in Spain, which still upholds an ancient and noble tradition largely forgotten elsewhere – providing free tapas for every drink you order in bars. Regardless of what you order – a caña (a small glass of beer, literally "cane" or "reed") or a tubo (a large one, "tube") – you get a free tapa! So, if you're looking for a city to tapear (to have tapas), Granada should definitely be on your list!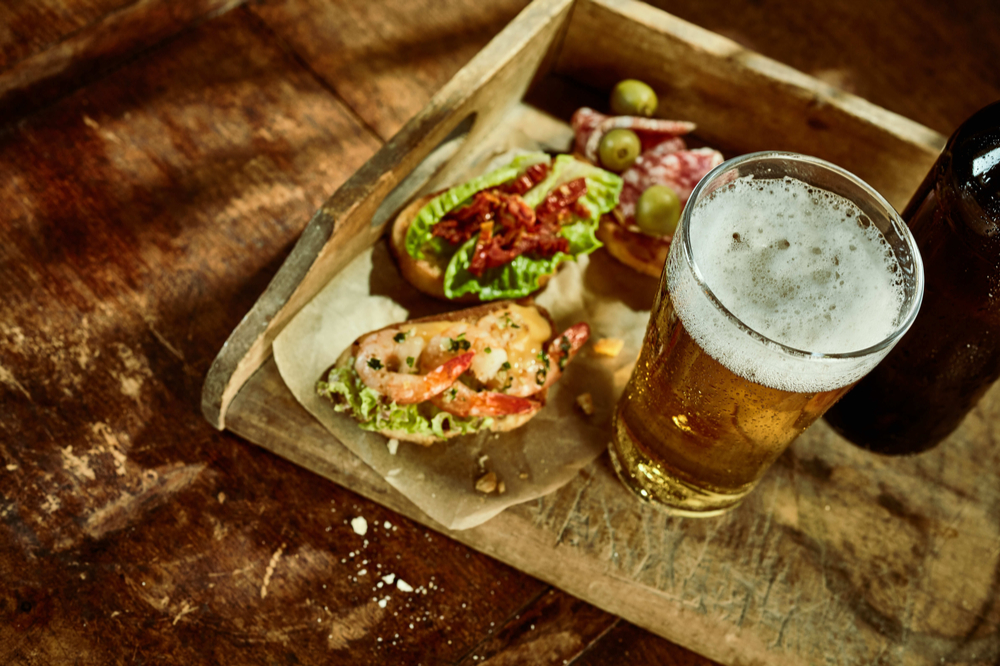 With new Spanish words you know, it's a good idea to take another quiz!
And now, a Spanish vocab game!
Start now and test your knowledge!
START QUIZ