10 Scariest Urban Legends from the Spanish-Speaking World
Tuck yourself into the safest corner of your house and read if you dare!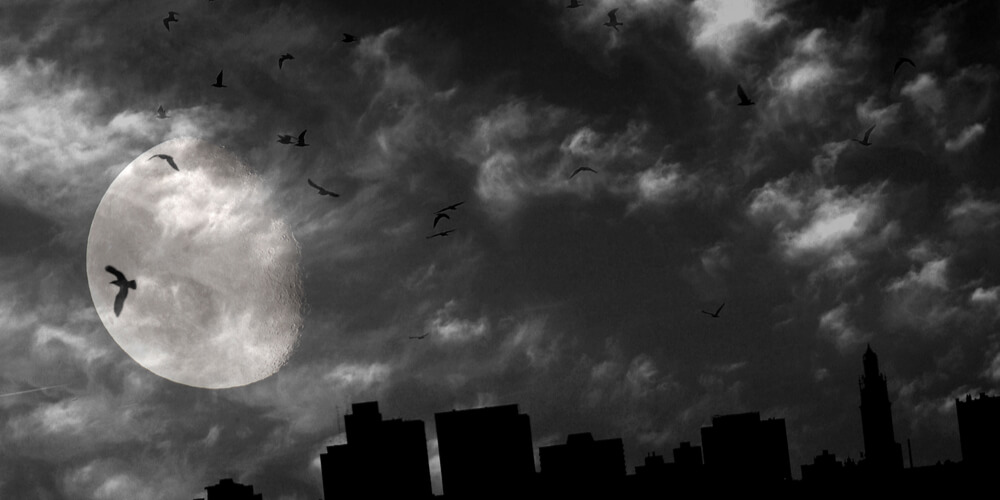 You are about to read ten of the scariest urban legend that float around various Spanish-speaking countries! Halloween or not, here they come!
👻 La Carreta Nagua
If you happen to spend a night in Nicaragua, do not look out of your window if you hear the sound of a carriage passing by. The legend says it is most likely to be la Carreta Nagua, a haunted carriage pulled by a pair of oxen – one black, one white, both skinny – and driven by la Muerte herself (in Spanish, Death is a female). La Carreta Nagua sighting is a bad omen – it signifies a death is to happen in town in the nearest future.
🏚️ La Casa Matusita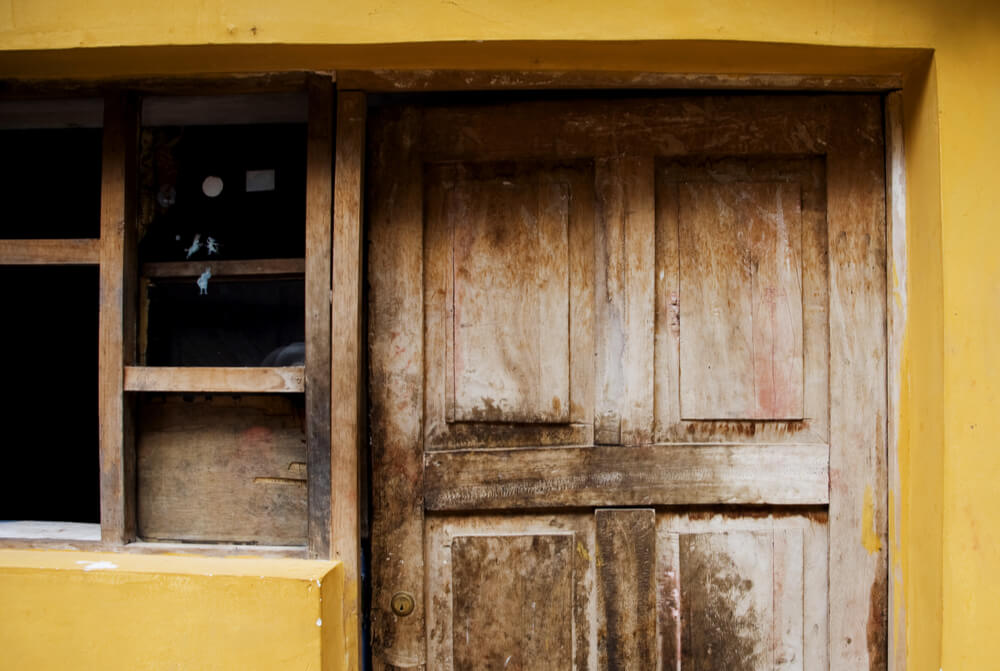 Located in Lima, Peru, la Casa Matusita is a house painted a bright shade of yellow that keeps a bloodcurdling secret: it is haunted by the victims of the unsolved crime that happened in one of its rooms. Tale has it, the lord of la Casa Matusita was an ill-tempered man, and his servants decided to play a prank on him and his guests by tampering their food with hallucinogens and locking them up in the dining room. When the servants turned the key in the lock on the outside, some terrible noises – screaming, banging, smashing – started coming from the inside. The servants were too scared to unlock the room and only did it when all became quiet. The scene they saw inside was that of a terrible multiple murder and rivers of blood. Torn by guilt, the servants hung themselves in the very same room. Nowadays, La Casa Matusita is one of the most famous haunted houses of Peru. It is empty, but passers-by hear noises coming from the inside from time to time. A Peruvian TV presenter claimed he will spend 7 nights in the house and come out unscathed, but he only earned a severe breakdown.
🐐 El Chupacabra
You sure know the name and have probably heard about the scary thing el Chupacabra does. But now, you will also know that its name screams danger: chupar stands for "to suck" and la cabra is a female goat. Despite its name, el Chupacabra is not that picky: it is believed to attack and suck the blood of smaller domestic animals like cats and dogs. However, the scary tale of Mexico and southern United States seems to have lost part of its scary appeal – scientists insist that el Chupacabra is just a very sick mangy coyote.
🧞‍♀️ La Ciguapa
La Ciguapa is the Dominican version of the Greek siren that inhabits the mountainous regions of the country. She has lush dark hair, which she uses to conceal her nudity, blue or dark skin, pitch-black slanted eyes, and, which is really very weird if you picture it, feet that face backwards. With their charms and beauty, las Ciguapas lure men to wander off their path and feed on them or simply make them vanish.
🎃 El Cuco, El Coco, or El Cucuy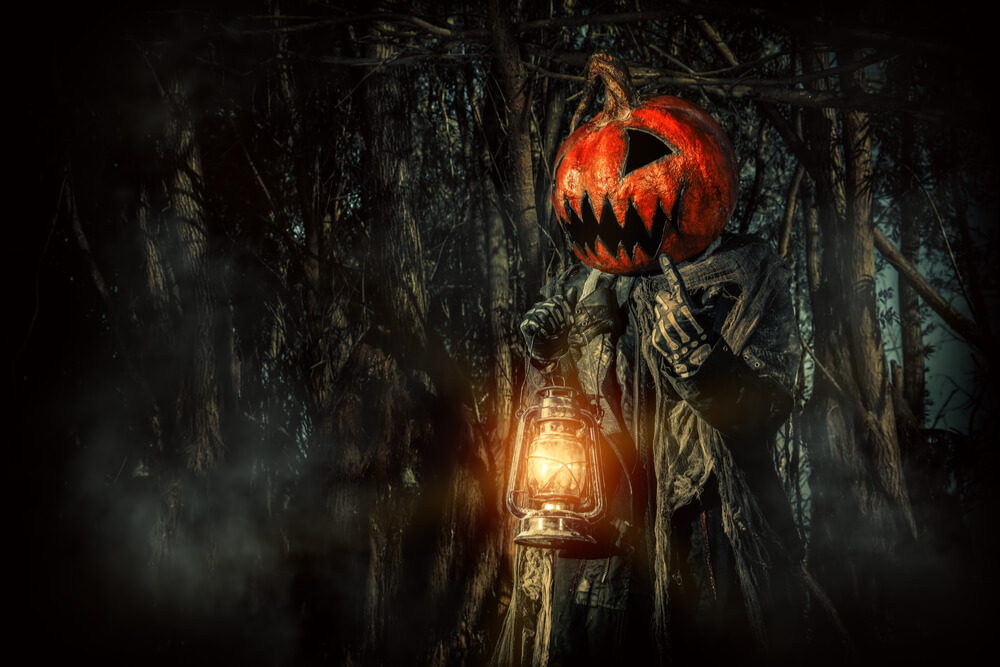 For Spanish-speaking children, el Cuco is just as threatening as the Bogeyman for the English-speaking ones. The evil spirit is a ghost with a hollowed-out pumpkin in place of the head (and sometimes big fangs) who lives in the darkest corners of the house - in the closet, under the bed, etc. - or roams the streets in search of disobedient children. El Cuco is believed to feed on misbehaving children. To warn their little ones, their parents sing a lullaby that roughly goes like this: "Go to sleep, my baby, el Cuco is coming to take and eat you". There is an easy way to keep el Cuco at bay, though – pull the duvet over your head if you feel something evil is lurking around.
😭 La Llorona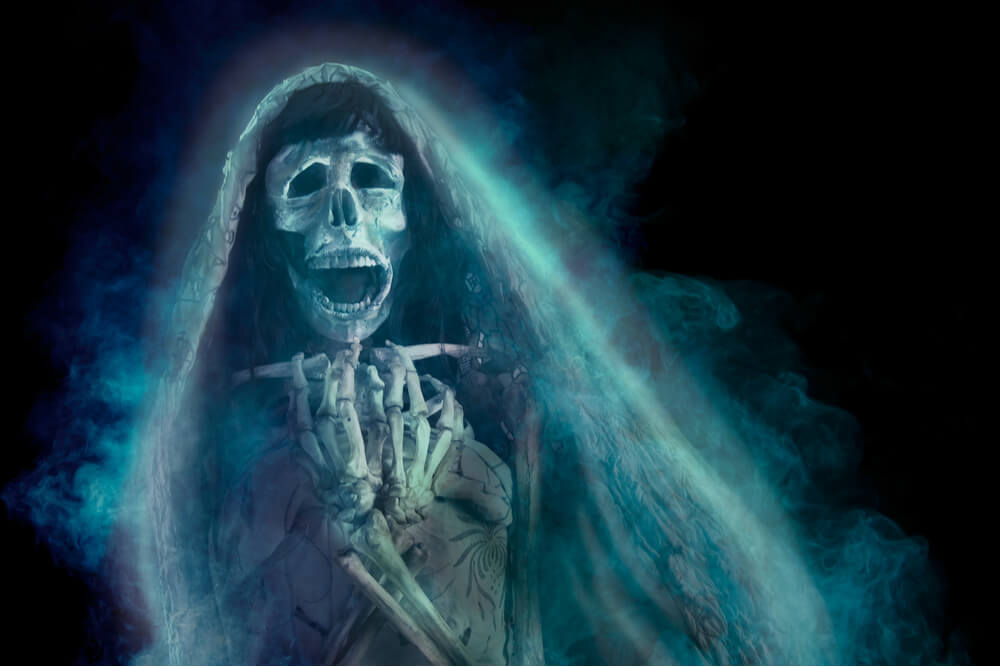 Translated to English as "weepy, whiny", la Llorona is the name of inconsolable mother who has been cursed because of the terrible crime she committed. The legend varies, but the basics are the same: a beautiful woman had three children with a man. Some say the father committed adultery, others insist they were not married at all and the man did not intend to. In any case, to spite the father of her children, the woman drowned all of her little ones in a river and then drowned herself. She did not find peace, though – the crime she committed trapped her in between the worlds of the living and the dead and she has been roaming rivers and canals ever since calling out "¡Ay, mis hijos!" Children are warned to steer clear of rivers and canals at night for fear of being confused with La Llorona's children and taken away. If a sighting of La Llorona occurs, it is believed to be an omen of a death coming to the household of the person who saw the crying woman.
😗 El Silbón
In Venezuela and Colombia, the tale of el Silbón is another way to scare people away from streets shrouded in darkness. Translated as "the Whistler", El Silbón once was a spoilt teenager who asked his dad for venison for dinner. Being extremely impatient, like all spoilt kids are, the boy stepped out to look for his dad and found him in the woods empty-handed. The boy then killed his father, cut out his heart and liver, and brought the organs to his mother to cook. The woman realized it was not venison she had had for dinner, so she cursed her son for an eternity to roam the streets looks like a very tall, lean man carrying a large bag filled with bones. Whose bones are those? Some say his dad's, others claim they once belonged to el Silbón's victims, whom he catches with the help of his peculiar whistling manner: when one hears el Silbón whistle in their ear, the evil spirit is far away. But if the whistle sounds distant, beware: el Silbón is breathing down your neck.
🔥 La Luz Mala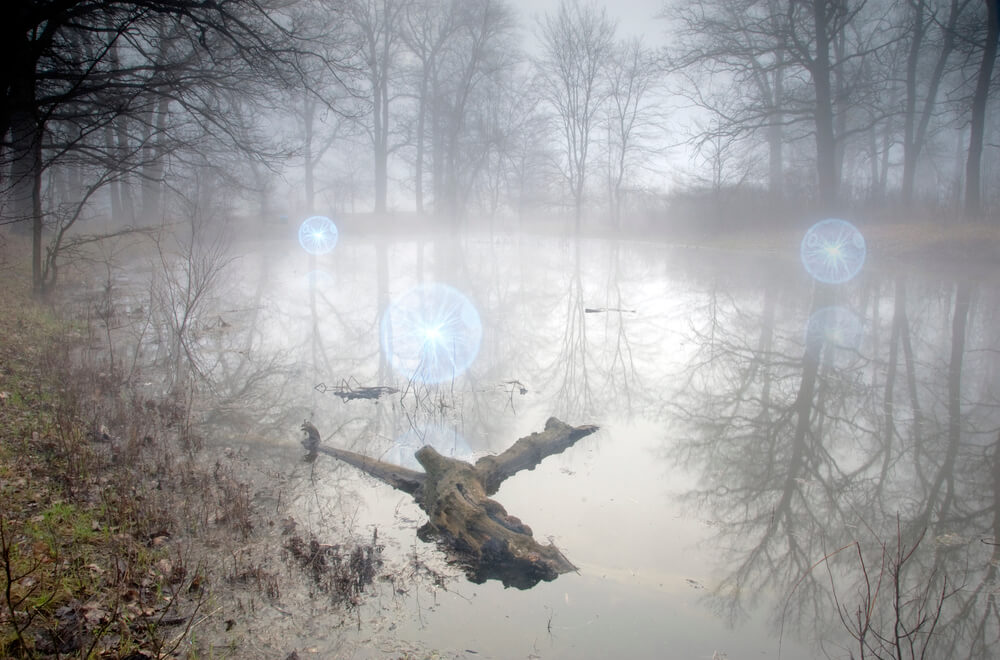 In Uruguay and Argentina, there is a tale of a malicious light (La Luz Mala means exactly that – an evil light) that can be seen around swamps. It floats right above the water surface of the swap, luring people onto deceptive marshland. The evil wisps of light are believed to be the embittered souls of people whose life ended before they had a chance to redeem their sins.
🦍 El Sisimite, El Sisimito
Another creature that has its feet facing backwards and a trick to catch his victims with: when you see el Sisimite's footprints walking away from you, be sure the half-gorilla, half-man creature is coming your way! Very few have lived to pass on the story of their encounter with el Sisimite, because some versions of the legend claim that if you look the creature in the eye, you will not live to see another month. Others, however, insist that el Sisimite feeds on human meat. Either way, avoiding a meeting with el Sisimite seems to be a rational idea!
🎩 El Sombrerón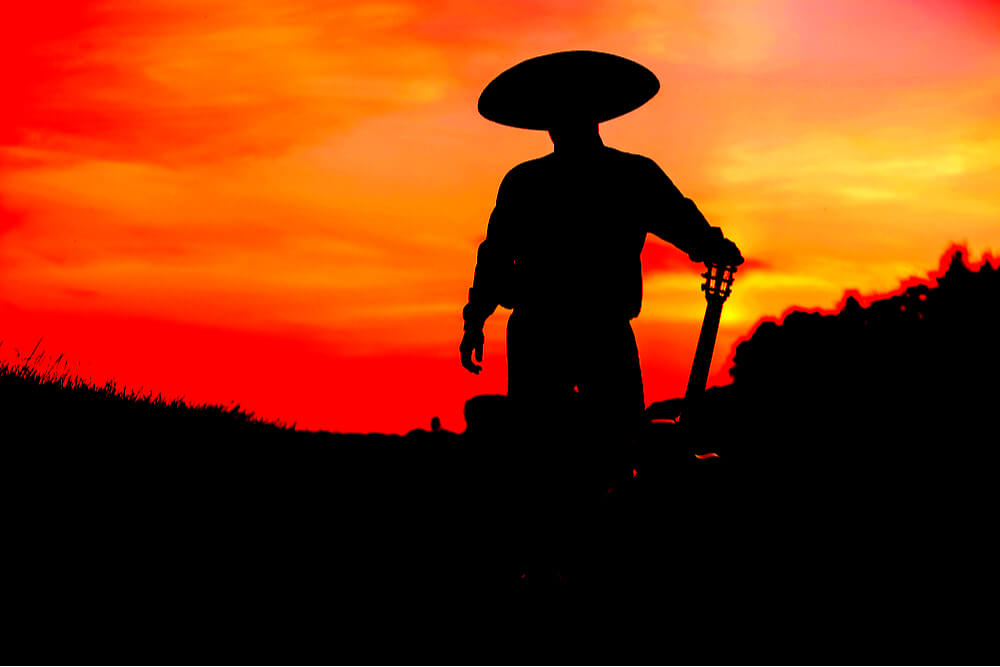 Like his name suggests, el Sombrerón wears an impressive black hat that hides his face. He is believed to always have his silver guitar with him and to play and sing serenades to women with gorgeous long hair and large eyes. The Guatemalan legend says, he was once obsessed with a woman who had exceptionally long and beautiful hair up. He stalked and serenaded her; his serenades had a hypnotic effect that made the woman enter a life-threatening condition where she could not eat or sleep. Luckily, her parents realized it was her hair el Sombrerón was fascinated with and cropped it short. The woman did not go mad and el Sombrerón lost all interest in her. But he still roams the streets of Guatemala and braids the tails and manes of mules and horses, until, of course, he finds a long-haired woman he can exercise his mesmerizing powers on.
Have the hairs on the back of your neck stood on end? If not, then go check if your door is locked and your closet empty, and then read some scary urban legends of Spain!
Shake the fears off and play a Spanish word game!
Start now and test your knowledge!
START QUIZ